Kharkiv Polytechnic to train students with the leader of the Ukrainian IT industry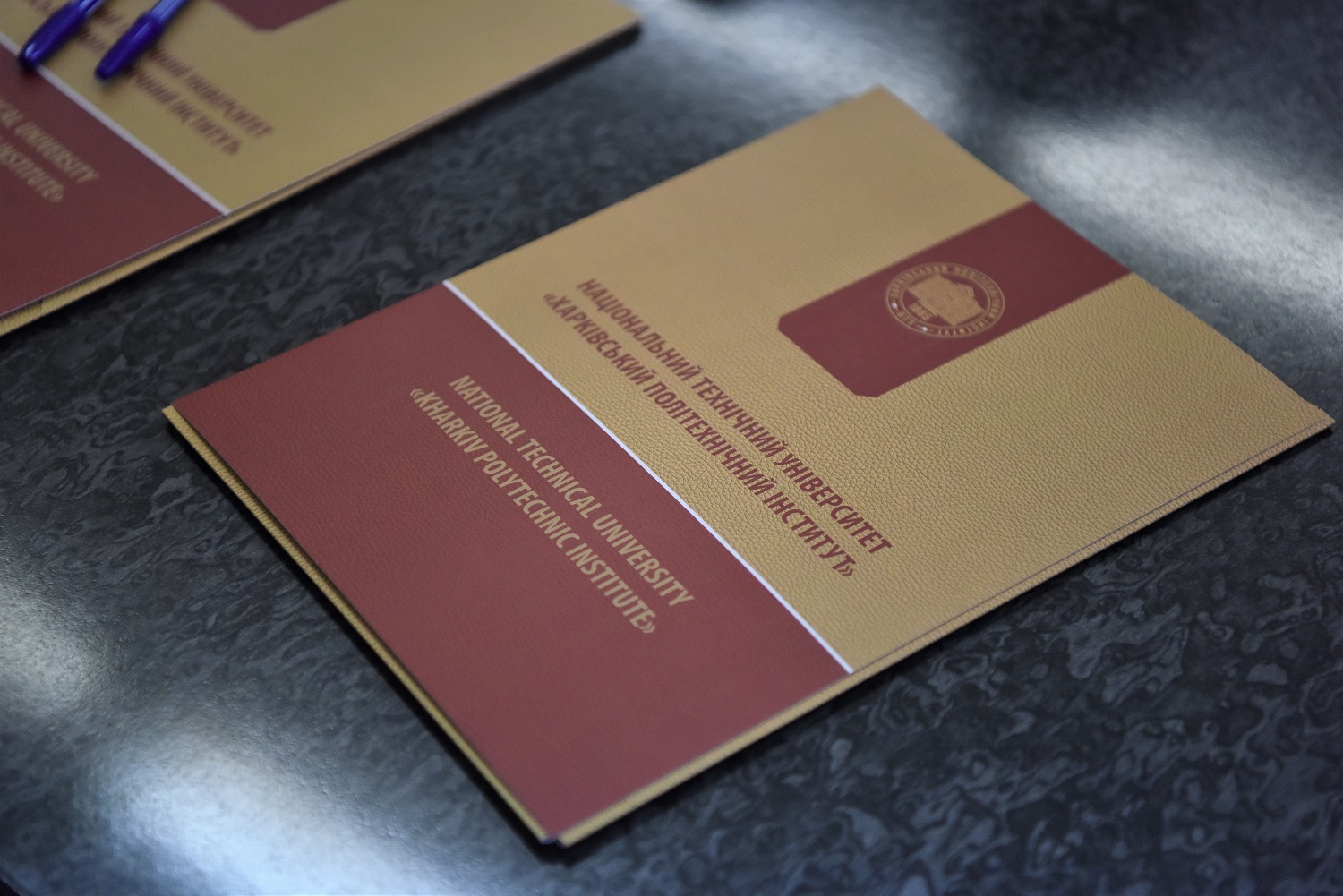 NTU "KhPI" has signed a new agreement with the Ukrainian office of the IT company EPAM. The document envisages not only partnership (as the university has been cooperating with the company for more than 10 years), but also recognition of the results of non-formal education provided by the company. Two departments will be the first to implement this system Educational and Research Institute of Computer Science and Information Technology of KhPI: "Computer Engineering and Programming, Software Engineering and Intelligent Management Technologies. This will provide students with up-to-date knowledge and more practice in the real sector, which will bring their level closer to the professional requirements of a modern employer. In addition, the results of the non-formal program from EPAM will be counted in the university education system.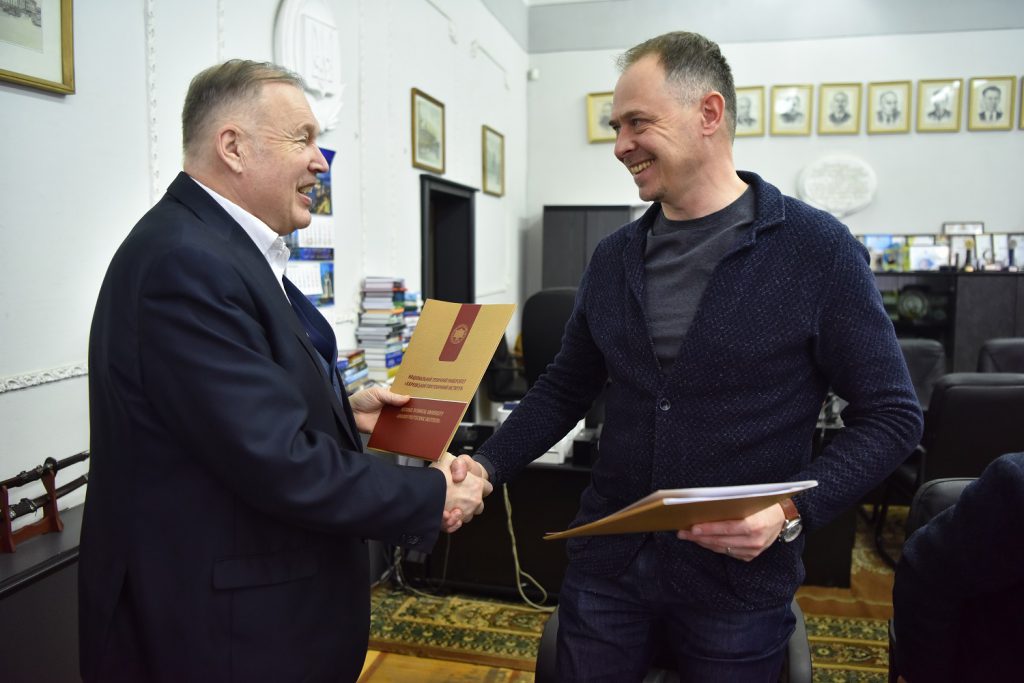 This opportunity arose this year thanks to the decision of the Ministry of Education and Science of Ukraine to recognize the results of non-formal education.
Each discipline mastered must meet professional and general competencies, as well as learning outcomes. To this end, compliance protocols will be drawn up as part of the signed agreement. This will allow to evaluate the knowledge gained by KPI students and add a certain number of credits to their academic records.
"Today it is extremely difficult for us to work in military conditions, especially since we are located in frontline Kharkiv. However, we continue to develop, including thanks to your help and support," said Professor Yevhen Sokol, Rector of NTU "KhPI", addressing the representatives of ERAM in Ukraine.
"We have always said that the success of the Ukrainian educational system and the future of Ukrainian IT depends on the same model of cooperation – the state, business and universities. We are pleased that today we can offer a working model that will make life easier for students and allow them to receive quality education at home, combining academic and non-formal education," said Denys Hrynev, Head of Educational Programs at ERAM Ukraine.
The meeting was attended by Denys Hrynev, Head of ERAM Education Programs in Ukraine; from NTU "KhPI" – Rector Yevhen Sokol, Director of the Educational and Research Institute of Computer Science and Information Technology Mykhailo Godlevsky, Head of the Department of Computer Engineering and Programming Oleksandr Zakovorotnyi.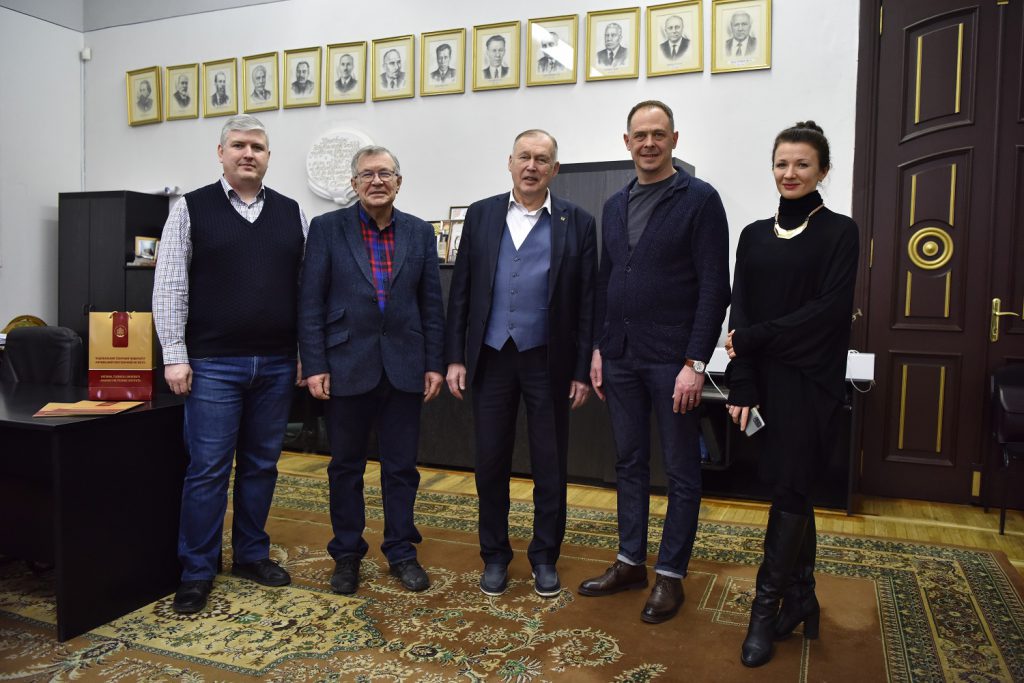 Background:
The agreement between KPI and EPAM provides for:
partnership and cooperation on the recognition of learning outcomes obtained through non-formal education under EPAM curricula in the educational programs of the Kharkiv Polytechnic Institute in all IT specialties of the bachelor's level and all specialties of the field of knowledge "12 Information Technologies" for the master's level. Among the bachelor's programs: Design UX/UI, .NET, JAVA, Android, Business Analytics, DWB, DevOps, FrontEnd (Javascript), Performance Testing, Phyton, Quality Assurance, Ruby on Rails, iOs and others. Master's programs include: "Solution Architecture, Delivery Management, Systems Engineering (DevOps & Cloud), Data Engineering (Big Data), and others.
The results of non-formal education will be re-calculated in accordance with the procedure in force at KhPI.
If necessary, Kharkiv Polytechnic will provide timely methodological assistance to EPAM employees.
Involvement of an EPAM representative to certify students based on the results of the relevant educational programs.
Opportunity for students to do internships at EPAM.
Obtaining a document on the successful completion of EPAM training programs in case of 70 to 100% success.
Since 1993, EPAM Systems, Inc. (NYSE: EPAM) has leveraged its advanced software engineering expertise to become a leading global digital transformation services provider and a leader in digital and physical product development and digital platform development services. Through its innovative strategy, integrated consulting and project capabilities, and unique "engineering DNA," EPAM's global hybrid teams help make the future a reality for clients and communities around the world by building better enterprise, education, and healthcare platforms that connect people, optimize experiences, and improve lives. In 2021, EPAM was added to the S&P 500 and included in the Forbes Global 2000 list of companies.
EPAM's global, multidisciplinary teams, which were selected by Newsweek magazine as a "Favorite Workplace" in 2021 and 2022, serve clients in more than 50 countries on six continents. As a recognized leader, EPAM is one of the top 15 IT services companies in the Fortune 1000. Four times it has been ranked as the best IT company in the Fortune 100 list of fastest growing companies. For three years in a row, EPAM has been included in the list of the world's 25 largest agency companies according to Ad Age, and Consulting Magazine named EPAM Continuum one of the 20 fastest growing companies.
National Technical University "Kharkiv Polytechnic Institute" is one of the leading and largest technical universities in Ukraine, founded in 1885. Today, NTU "KhPI" consists of 10 educational and research institutes, 103 departments, where more than 15 thousand students study. Kharkiv Polytechnic is among the top 5 universities in Ukraine and is included in international rankings: QS World University Rankings-2023, where it holds the title of the best technical university in Ukraine (2nd place among Ukrainian universities, position 651-700), THE World University Rankings. In 2010, NTU "KPI" received the status of a research national university. In 2022, the unique IT training program Innovation Campus of NTU "KhPI" was awarded the world "silver" in the field of education.