Research and Practice Seminar
The National Technical University "Kharkov Polytechnic Institute" at the department of Software Engineering and Management Information Technology initiated the work of the interuniversity research and practice Seminar "Information technologies for monitoring and decision support in complex systems."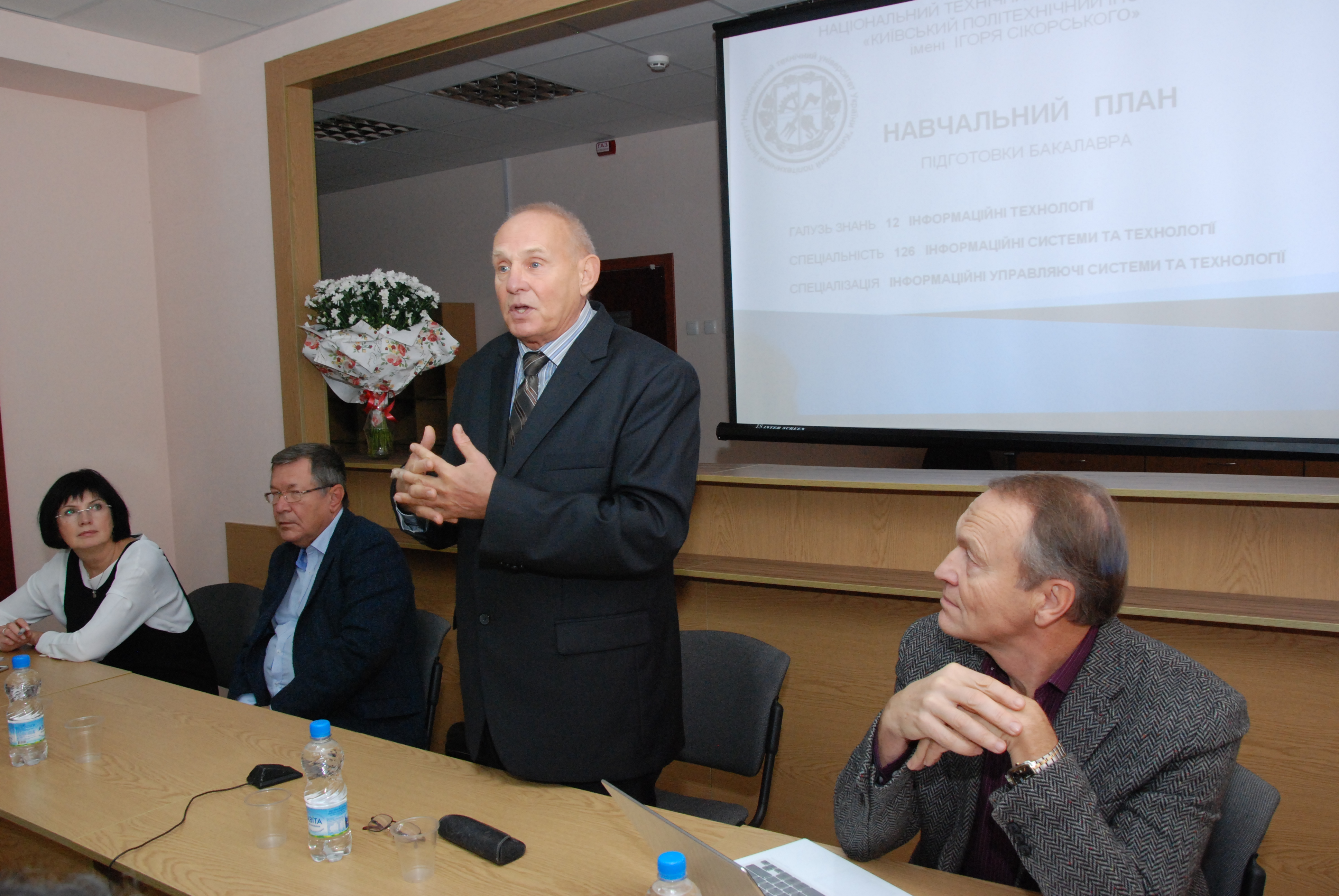 The seminar discusses current issues of the use of information technologies in various subject areas: education, engineering, business, medicine, etc. Scientific and practical seminar brings together leading experts from various universities in Kharkov.
The seminar works in two main directions:
– discussion of scientific research on the subject of the seminar;
– discussion and examination of urgent problems in the field of education, science, technology, business, etc.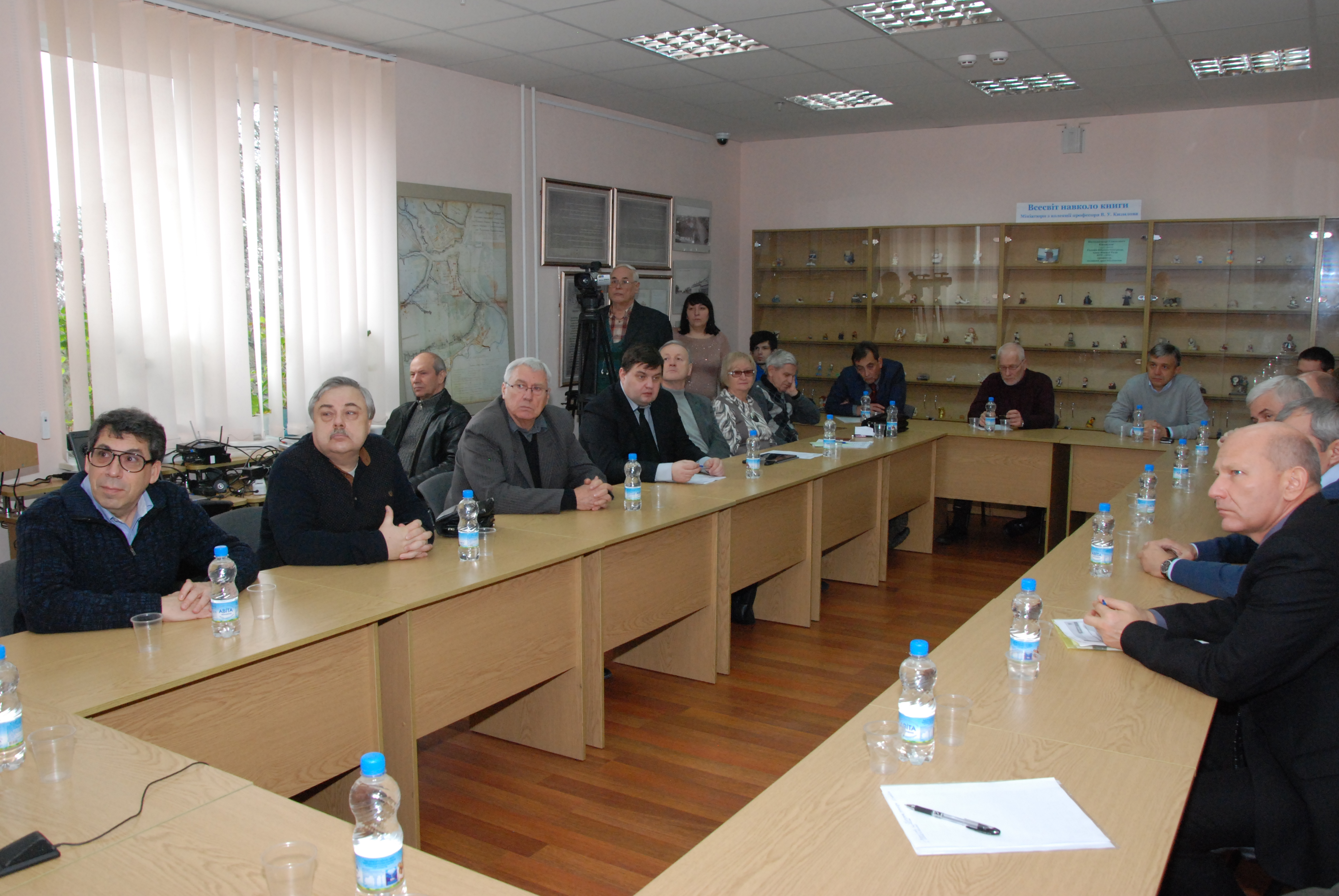 Members of the seminar
NATIONAL TECHNICAL UNIVERSITY "KHARKIV POLYTECHNICAL INSTITUTE"
Godlevsky Mikhail Dmitrievich (coordinator)
Doctor of Technical Sciences, professor,
director of the Educational Scientific Institute
Cherednichenko Olga Yurievna (deputy)
Doctor of Engineering Sciences, Professor,
Professor of the Department of Software Engineering and Management Intelligent Technologies
Vovk Marina Anatolyevna (Secretary)
Candidate of Economic Sciences,
Associate Professor of the Department of Software Engineering and Management Intelligent Technologies
Hamayun Igor Petrovich
Doctor of Technical Sciences, professor, Head of the
Department of Software Engineering and Management Intelligent Technologies
Gambarov Leonid Aramovich
Doctor of Technical Sciences, professor,
Professor of the Department of Software Engineering and Management Intelligent Technologies
Kononenko Igor Petrovich
Doctor of Technical Sciences, professor,
Head of the Department of Strategic Management
Kutsenko Alexander Sergeevich
Doctor of Technical Sciences, professor,
Head of the Department of System Analysis and Information and Analytical Technologies
Lyubchik Leonid Mikhailovich
Doctor of Technical Sciences, professor,
Head of the Department of Computer Mathematics and Data Analysis
Raskin Lev Grigorievich
Doctor of Technical Sciences, professor,
Head of the Department of Distributed Information Systems and Cloud Technologies
Tkachuk Nikolay Vyacheslavovich
Doctor of Technical Sciences, professor,
Head of the Department of Intelligent Computer Systems
Sharonova Natalia Valerievna
Doctor of Technical Sciences, professor,
Professor of the Department of Software Engineering and Management Intelligent Technologies
NATIONAL AVIATION UNIVERSITY n.a. N.E. ZHUKOVSKY "KHARKIV AVIATION INSTITUTE"
Kharchenko Vyacheslav Sergeevich
Doctor of Technical Sciences, professor,
Head of the Department of Computer Systems and Networks
Fedorovich Oleg Evgenievich
Doctor of Technical Sciences, professor,
Head of the Department "Information Control Systems"
Vartanyan Vasily Mikhailovich
Doctor of Technical Sciences, professor
Head of the Department of Management
Turkin Igor Borisovich
Doctor of Technical Sciences, professor,
Head of the Department of Software Engineering
Shostak Igor Vladimirovich
Doctor of Technical Sciences, professor,
Professor of the Department of Software Engineering
KHARKIV NATIONAL UNIVERSITY OF RADIO ELECTRONICS

Beskorovayny Vladimir Valentinovich
Doctor of Technical Sciences, professor,
Professor of the Department of Curcuit Design
Petrov Konstantin Eduardovich
Doctor of Technical Sciences, professor,
Professor of the Department of Artificial Intelligence
Filatov Valentin Alexandrovich
Doctor of Technical Sciences, professor,
Head of the Department of Artificial Intelligence
Levykin Viktor Makarovich
Doctor of Technical Sciences, professor,
Head of the Department of Information Management Systems
Churyumov Gennady Ivanovich
Doctor of Physics and Mathematics, Professor,
Professor of the Department of Photonics and Laser Engineering
Bodyansky Evgeny Vladimirovich
Doctor of Technical Sciences, professor,
Professor of the Department of Artificial Intelligence
KHARKIV NATIONAL UNIVERSITY n.a. V.N. KARAZINA
Zholtkevich Grigory Nikolaevich
Doctor of Technical Sciences, professor,
Dean of the Faculty of Mathematics and Informatics
KHARKIV NATIONAL ECONOMIC UNIVERSITY n.a. S. KUZNETS
Zolotareva Irina Alexandrovna
Candidate of Economics, Associate Professor,
Professor of the Department of Information Systems
Rudenko Oleg Grigorievich
Doctor of Technical Sciences, professor,
Head of the Department of Information Systems
Udovenko Sergey Grigorievich
Doctor of Technical Sciences, professor,
Head of the Department of Informatics and Computer Engineering
KHARKIV NATIONAL ROAD UNIVERSITY
Nefedov Leonid Ivanovich
Doctor of Technical Sciences, professor,
Head of the Department of Automation and Computer-Integrated Technologies