Download PDF Version Program of Conference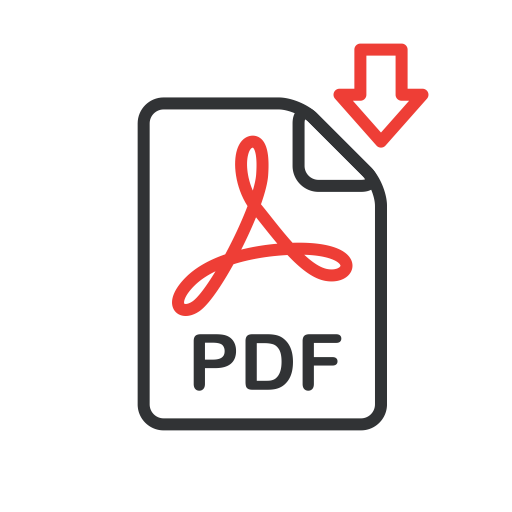 ZOOM User Guideline
Download the ZOOM ♦ Learn the ZOOM skills
How to use ZOOM:
Sign up an account.
Set the language.
Test computer or device audio.
Join a meeting: Join the meeting with "meeting ID" provided in the program.
Get familiar with the basic functions: Rename, Chat, Raise Hand, Start Video, Share the computer sound and Screen Share, etc.
The most important function is Share Screen,
because you will use it for your online presentation.
September 21, Monday
TEST CONNECTION
Time: 9:00÷13:00 Zoom ID 76868535469 Password 1kHXmm
September 22, Tuesday
PLENARY SESSION
Time: 11:00÷13:00 Zoom ID 76868535469 Password 1kHXmm
Chairman: Mykhaylo Zagirnyak

1
Prof. Mykhaylo Zagirnyak
Rector of Kremenchuk Mykhailo Ostrohradskyi National University
Greeting to the conference participants
2
Prof. Vladimir Klepikov
President UAEE, National Technical University "Kharkiv Polytechnic Institute". Ukraine
From the history of conferences "Problems of electric drive. Theory and practice"
3
Ievgen Pichkalov
Vice Chair/ Chair Elect of IEEE Ukraine Section
Greeting to the conference participants
4
Prof. Andrzej Krawczyk
University of Economy and Innovations, Lublin, Ewa Korzeniewska, University of Technology, Lodz, Jacek Stańdo, University of Technology, Lodz, Poland
Electromagnetic field in social perception – myths and conspiracy theories
5
Prof. Vladimir Klepikov
President UAEE, National Technical University "Kharkiv Polytechnic Institute". Ukraine,
Oleksii V Semikov, National Technical University "Kharkiv Polytechnic Institute". Ukraine
Modeling the dynamic processes of the electric drive of electric vehicle while wheels are slipping
6
Prof. Oleh Sinchuk,
Igor Sinchuk, Kryvyi Rih National University, Ukraine
Theoretical foundations of developing the systems controlling power flows distribution among mining enterprises consumers
7
Prof. Oleksii Chornyi
Chair of the Organizing Committee.
Kremenchuk Mykhailo Ostrohradskyi National University. Kremenchuk, Ukraine
Organizational issues of the conference
ORAL SESSION
Section 2: Energy efficient of electromechanical systems and converters of electric energy


Time: 13:00÷15:00 Zoom ID 76868535469 Password 1kHXmm
Chairmans: Dmytro Mamchur, Rostyslav Yatsiuk.

1
Sergei Peresada, Yevhen Nikonenko, Viktor Reshetnyk, Oleh Kiselychnyk
Dynamics of the synchronous motor based traction electromechanical systems with hybrid energy sources
2
Serhiy Buryakovskiy, Artem Maslii, Danylo Pomazan, Andrii Maslii, Oleksii Panchuk, Andriy Rybin
Study of Methods for Charging of Energy Storage Devices of Railway Traction Units
3
Roman Manko, Selma Čorović, Damijan Miljavec
Analysis and Design of Rotary Transformer for Wireless Power Transmission
4
Viktor Petrushin,Vladimir Vodichev, Juriy Plotkin, Rostislav Yenoktaiev
Design Сyclic Сriteria for the Development of Induction Motors for Various Operation Modes
5
Andrii Perekrest, Mykhailo Kushch-Zhyrko, Vita Ogar, Olga Zalunina, Oleksandr Bilyk, Yevheniia Chebotarova
Key performance indicators assessment methodology principles adaptation for heating systems of administrative and residential buildings
6
Dmitriy Kukharenko, Olha Novokhatko, Oksana Maznytska, Sergii Digtiar, Oksana Sakun, Evgeniia Chernaia
The Influence of an Electromagnetic Field on the Additional Increment of Biogas in a Power Plant
7
Oksana Dovgalyuk, Halyna Omelianenko, Roman Bondarenko, Kostiantyn Miroshnyk, Ivan Yakovenko, Sherali Saidov
Research of the Influence of Energy Storage Systems on the Electrical Distribution Networks Operations
Section 3: Control and diagnostics of electromechanical and conversion systems


Time: 15:30÷17:30 Zoom ID 76868535469 Password 1kHXmm
Chairmans: Andrii Gladyr, Rostyslav Yatsiuk.

1
Anton Maksakov, Stefan Palis
Koopman-based Optimal Control of Boost DC-DC Converter
2
Ihor Reva, Olexii Bialobrzheskyi, Andrii Lomonos
Single-phase transformer active and reactive power distribution with the inter-turn fault conditions and the eddy currents increase
3
Oleksii Sheremet, Oleksandr Sadovoi, Kateryna Sheremet, Yuliia Sokhina
Relay Control Systems with Discrete Time Equalizer
4
Victor Busher, Vasily Horoshko, Anatoly Shestaka, Lubov Melnikova
Fractional Integrated Dual Electromagnetic Retarder Controller for Tuning Internal Combustion Engines
5
Oleg Shutenko and Oleksii Kulyk
Comparative Analysis of Defect Type Recognition Using Different Methods of DGA Results Interpretation
6
Oleg Shutenko and Serhii Ponomarenko
Diagnostics of Transformer Oils Using the Multiple Linear Regression Model
Section 1, 4: The theory of automated electric drive, Simulation in electrical engineering


Time: 13:00÷15:00 Zoom ID 76505091245 Password Yx5Rst
Chairman: Viacheslav Prus, Nikita Rudenko.

1
Sergei Peresada, Dmytro Rodkin, Viktor Reshetnyk
Theoretical And Experimental Comparison of The Standard And Feedback Linearizing Speed Controllers For Synchronous Motors
2
Andriy Lozynskyy, Orest Lozynskyy, Yaroslav Marushchak, Lidiya Kasha
Synthesis of Combine Feedback Control of Electromechanical System by Feedback Linerization Method
3
Rostyslav Yatsiuk, Serhii Husach
Research on Neural Network Vector Control System for Induction Motor
4
Badur Tchunashvili, Mamuka Kobalia, Alexander Petrosyan, Teimuraz Gamrekelashvili, Dimitri Kharebava
Improvement of the Physical Model of Power Supply Systems Dynamic Loads
5
Igor Petukhov, Konstantin Akinin, Anton Filominko
Influence of the magnetic field of the overhang parts of the micromotor winding on the rotor position sensor
6
Ihor Shchur, Yurii Biletskyi
Energetic Microscopic Representation (EMR) and Passivity-Based Control of Multi-Input Systems with Non-Linear Coupled Dynamics (PMSM control example)
7
Ihor Orlovskyi, Maciej Fajfer
The nonlinear choke parameter identification based on the modified artificial neural network
Section 5: Electrical Engineering Education and Education Technologies


Time: 15:00÷17:30 Zoom ID 76505091245 Password Yx5Rst
Chairman: Vicktor Busher, Nikita Rudenko.

1
Larysa Butko, Volodymyr Maslak, Daria Vasylenko, Svitlana Fedorenko, Olga Litvinova
Facilitation Techniques for the Preparation of the Future Specialists in The Field of the Electrical Engineering
2
Viktoriia Shabunina, Oksana Tur, Viktor Sarancha
Foreign Language Communicative Competence as a Factor of Improving the Quality of Electrical Engineering Students Professional Training
3
Viktoriia Shabunina, Oksana Tur, Evgeniia Chernaia, Anastasiia Tur
The IEEE Style: Peculiarities of the Format and Application Prospects
4
Volodymyr Osadchyy, Olena Nazarova
Laboratory Stand for Investigation of Liquid Level Microprocessor Control Systems
5
Agnieszka Drzymała, Ewa Korzeniewska
Economic and technical aspects of a hybrid single-family house heating based on photovoltaic and heat pump installation
September 23, Wednesday
POSTER SESSION
Section 2: Energy efficient of electromechanical systems and converters of electric energy


Time: 10:00÷13:00 Zoom ID 76868535469 Password 1kHXmm
Chairman: Sergiy Buryan, Mykhailo Kushch-Zhyrko.

1
Serhii Bondarenko, Oleksii Bialobrzheskyi, Oleh Todorov
Power theories application rationality in series filter-compensating device control system
2
Olha Zinchenko, Olesya Finagina, Olena Prygodiuk
Introduction of the newest technologies at Ukrainian thermal power plants in the conditions market crisis
3
Olexander Shavolkin, Iryna Shvedchykova
Improvement of the three-phase multifunctional converter of the photoelectric system with a storage battery for a local object with connection to a grid
4
Vitaliy Kuznetsov, Mykola Babyak, Mykola Tryputen,Viktor Artemchuk, Yevheniia Kuznetsova, Maksim Kovzel
Ways to Improve Power Quality under the Conditions of Industrial Enterprises
5
Elena Avdieieva, Rostislav Stavinskiy, Oleksiy Sadovoy, Vyacheslav Shebanin, Larisa Vakhonina, Andrii Rudenko
Technological Parameters of the Magnetic Circuit of the Compact Transformer For Aggregate Electric Drive
6
Oleksiy Sadovoy, Elena Avdieieva, Rostislav Stavinskiy, Dmutro Babenko,Valerii Havrysh, Vitalii Мardziavko
Comparative Analysis of Options Indicators of Submersible Electromechanical Systems's Three-Phase Group Transformer
7
Viktoriya Kovalchuk, Tetyana Korenkova, Atef Saleh Almashakbeh
The Assessment of the Electrohydraulic Complex Power Controllability in the Event of an Emergency Shutdown of the Power Supply
8
Tetyana Korenkova, Viktoriya Kovalchuk, Mohamed Zaidan Qawaqzeh
The Assessment of the Electrohydraulic ComplexPower Controllability in the Event of an EmergencyShutdown of the Power Supply
9
Matej Bereš, Andrii Kalinov
The Control Strategy for Railway Power Conditioner in the Reference Frame of Two-Wattmeter Method
10
Mykhailo Artemenko, Yurii Kutafin, Valerii Mykhalskyi,Vasyl Chopyk, Ivan Shapoval,Serhii Polishchuk
The Control Strategy for Railway Power Conditionerin the Reference Frame of Two-Wattmeter Method
11
Leonid Mazurenko, Anatolii Kotsiuruba, Oleksandr Dzhura,Maksym Shykhnenko
A Wind-Hydro Power System Using a Back-To-BackPWM Converter and Parallel Operated Induction Generators
12
Dmitriy Alekseevskiy, Andriy Pozhuyev ,Olena Mikhailutsa, Olga Pankova
Determination of the optimal parameters of the electromechanical system of a wind power plant with aerodynamic multiplication
Section 2: Energy efficient of electromechanical systems and converters of electric energy


Time: 14:00÷17:00 Zoom ID 76868535469 Password 1kHXmm
Chairmans: Svetlana Podnebennaya, Mykhailo Kushch-Zhyrko.

1
Olexiy Iegorov, Olga Iegorova, Mykolay Kundenko, Andriy Milenin
Single-phase induction motors winding parameters optimization with maximum efficiency
2
Olexiy Iegorov, Olga Iegorova, Mykolay Kundenko, Natalia Potryvaieva
Ripple torque synchronous reluctance motor with different rotor designs
3
Iurii Zachepa, Oleksii Chornyi, Andrii Perekrest, Nataliia Zachepa, Oksana Zbyrannyk, Ganna Mуkhalchenko
Technical and Economic Assessment of Use Local Autonomous Sources of Energy Supply
4
Andrii Kutsyk, Mykola Semeniuk, Mykhailo Khaі
An Experimental Study of a Voltage Control Quality of a Diesel-Engine Synchronous Generator with a Phase-Compounding Excitation System
5
Borys Kuznetsov, Ihor Bovdui, Tatyana Nikitina, Valerij Kolomiets, Borys Kobilyanskiy
Modeling and Active Shielding of Magnetic Field with Circular Space-Time Characteristic and with Different Shielding Coils Spatial Positions
6
Oleg Naboka
Modernization of the Control System of the Traction Converter Diesel Train DEL-02
7
Oleksandr Kovalov, Ihor Nazarenko, Serhii Kvitka, Yulia Postol, Olga Koval, Sergej Kurashkin
Electric Drive of Small-Sized Soil-Cultivating Motoblock
8
Volodymyr Chenchevoi, Iurii Zachepa, Olga Chencheva, Rostyslav Yatsiuk
Parameters of Guaranteed Self-Excitation of an Induction Generator for Autonomous Electric Power Sources
9
Mykola Ostroverkhov, Yevhen Monakhov, Vadim Chumack
Study of Robust Speed Control of Hybrid Excited Synchronous Machine with Field Weakening
10
Olga Zalunina, Alla Kasych, Vita Ogar, Andrii Perekrest, Serhii Serhiienko, Mykhailo Kushch-Zhyrko
Energy System Control Optimization Criterion Development
11
Viacheslav Prus, Oleksandr Dehtiarenko
Methods of Compensating for Changes of the Properties of Synchronous Motors in the Result of Aging by Frequency Controlled Electric Drive
Section 6: Modern systems of industrial electric drive and its components


Time: 10:00÷14:30 Zoom ID 76505091245 Password Yx5Rst
Chairmans: Mykola Anishchenko, Viktoriya Kovalchuk.

1
Ihor Shchur, Valentyn Turkovskyi
Multilevel DC Link Inverter Fed BLDC Motor Drive with Modular Battery/Supercapacitor HESS for Electric Vehicle
2
Ján Molnár, Šimon Gans, Olena Slavko
Design and implementation self-balancing robot
3
Oleksandr Kurpe, Volodymyr Kukhar, Ruslan Puzyr, Vadym Burko, Elena Balalayeva, Eduard Klimov
Electric Motors Power Modes at Synchronization of Roughing Rolling Stands of Hot Strip Mill
4
Valerii Tytiuk, Oleksii Chornyi, Berdai Abdelmajid, Zhanna Rozhnenko, Mila Baranovska, Viktoriya Saravas
Soft Starters of Powerful Electric Motors and Economic Aspects of their Application
5
Nikolay Buryk, Nikolay Ostroverkhov
Control System with Field Weakening of Synchronous Motor Drive
6
Mykola Pechenik, Serhii Burian, Hanna Zemlianukhina, Heorhii Voyat
Analysis of the Given Law Accuracy of a Mine Skip Lifting Unit Movement Using a Vector-Controlled Electric Drive System
7
Peter Hrabovský, Ján Molnár, Michal Voloch, Oleksii Kravets
Design and realization of a device for the production of plastic filament for 3D FDM printer
8
Branislav Fecko, Tibor Vince, Konstyantyn Pushkar,Mariia Maliakova
Design and Realization of General Purpose Movement Actuator
9
Dmitro Shareyko
Adaptive Control In Complete Electric Drives
10
Yaroslav Paranchuk, Oleksiy Kuznyetsov
Synthesis of the Intelligent Position Controller of an Electromechanical System
11
Oksana Khrebtova, Iurii Zachepa, Nataliia Zachepa, Ganna Mуkhalchenko
Formation of Formation of Starting Torque of Double-Fed Induction Motor
12
Yuriy Shurub, Alla Dudnyk, Viktor Vasilenkov, Dmytro Lavinskiy
Application of a Kalman filter in scalar form for discrete control of electromechanical systems
13
Volodymyr Kolosyuk, Serhii Sukach, Dmytro Rieznik, Andriy Kolosyuk
Conditions for Increasing User's Active Power in Intermittent Duty Cycle Operation
14
Petro Andrienko, Mykhailo Kotsur, Danil Andrienko, Andrey Andrienko, Olga Nemykina, Olexander Blyzniakov
Synchronizing Properties of Impulse-Current Controlled Electric Drive of Coordinated Rotation in the Circuit of Electrically Coupled Rectifiers of the Rotor
Section 5: Electrical Engineering Education and Education Technologies


Time: 15:00÷17:30 Zoom ID 73762847586 Password dL1KtS
Chairmans: Vita Ogar, Olha Herasimenko.

1
Olena Sushchenko, Iryna Trunina, Olena Stryzhak, Serhii Sushchenko
Implementing Competency-Based Education for the Engineering Specialties' Students
2
Olena Sushchenko, Olena Akhmedova, Olena Stryzhak
The Use of Interactive Training Technologies in Teaching Academic Disciplines for Students of Electrical Engineering Specialities
3
Olena Kryvylova, Natalya Sosnickaya
Formation of social skills as a step towards competitiveness in the labor market of specialists of energy profile
4
Mykola Lazariev, Anatolii Tarasenko, Hanna Mosiienko, Iryna Soloshych
Development of complex models of elements of the system of professionally-oriented content of electrical engineering training
5
Iryna Shvedchykova, Iryna Soloshych, Natalia Kononets, Maryna Grynova
Creation of electronic educational resources for resource-oriented training of electrical engineering students
6
Tibor Vince, Stanislav Makiš, Matej Bereš, Dmytro Mamchur
PLC Universal Hardware in the Loop System Based on ATmega2560
7
Iryna Trunina, Inna Khovrak, Maryna Bilyk
Academic entrepreneurship in Ukraine: determinants of development and performance indicators
8
Oleksiy Chornyi, Larysa Herasymenko, Liudmyla Zelenska
Diagnostic Assessment of The Competency Maturity of Electrical Engineers Through Profession-oriented problems
9
Andrey Pochtovyuk, Kateryna Pryakhina, Maryna Bilyk
Formation of organizational and managerial competence of electrical engineers
10
Mykhaylo Zagirnyak, Volodymyr Luhovyi, Serhii Serhiienko, Vita Ogar, Zhanneta Talanova
The Standardization of the Higher Engineering Education in Ukraine in the Light of American and European Experience
11
Mykhaylo Zagirnyak, Dmytro Mamchur, Andrii Gladyr
Digital Competences Enhancement for Electromechanic Specialists: dComFra Approach
Section 5: Electrical Engineering Education and Education Technologies


Time: 14:00÷17:00 Zoom ID 73762847586 Password dL1KtS
Chairmans: Inna Khovrak, Olha Herasimenko.

1
Pavel Lushyn, Yana Sukhenko, Oksana Davydova
Particularities of students' educational trajectories and "projectories": a psychosemantic dimension
2
Mykola Anishchenko, Valentyn Zaleskyi
Pocket Labs development using NI myDAQ data acquisition device
3
Mykhaylo Zagirnyak, Andrii Gladyr , Viktoriia Nozhenko
Results and Problems of International Academic Exchanges
4
Andrii Pochtovyuk, Ievgen Buriak, Mariia Buriak, OksanaZakharova
High Engineering Education as a Component of the System of Human Capital Development
5
Ksenia Sizova, Svitlana Soshenko, Ruslana Bilous, Anfisa Shmeleva, Serhii Serhiienko, Mykola Nesen
Mobile Technologies in the Electrical Engineers Training
6
Lesia Sakun, Svitlana Pochtovyuk, Larysa Shevchuk, Oleksandr Bilyk
Introduction of Innovative Educational Methods in the organization of the Education process of Electrical Engineers
7
Olha Chencheva, Volodymyr Chenchevoi, Tamara Poyasok, Olena Bespartochna
Application of the Augmented Reality Technology to Training Future Electrical Engineers
8
Olga Litvinova, Svitlana Fedorenko, Larysa Butko, Mykola Nesen
Empirical Study of Soft Skills Development In Higher Education Graduates Qualification Electrician
9
Olena Titova, Natalya Sosnickaya
The Engineer's Creative Potential Scales
10
Alla Kasych, Valentyna Glukhova, Olga Zalunina
Directions and Conditions of Improving Educational Programs in Electrical Engineering
11
Oleh Todorov, Olexii Bialobrzheskyi, Serhii Bondarenko
Virtual complex prototype for metering a three-phase network electric power quantity and quality
12
Nataliia Shalimova, Denys Zagirniak
The Education Impact on "Expectations Gap" in Auditing and Other Assurance in Specific Industries
13
Mykola Mukha, Alla Drankova
Laboratory complex for the shipboard variable frequency drives researches
September 24, Thursday
POSTER SESSION
Section 1, 3: The theory of automated electric drive, and diagnostics of electromechanical and conversion systems


Time: 10:00÷13:00 Zoom ID 76868535469 Password 1kHXmm
Chairmans: Valerii Tytiuk, Oleksandr Somka.

1
Yaroslav Kyrylenko, Yurij Kutovoj, Ihor Obruch, Tatiana Kunchenko
Neural network control of a frequency-regulated electric drive of a main electric locomotive
2
Borys Kuznetsov, Ihor Bovdui, Tatyana Nikitina, Borys Kobylianskyi, Valerij Kolomiets
Multiobjective Parametric Synthesis of Robust Control by Rolling Mills Main Electric Drives
3
Viktoriia Nozhenko, Dmytro Rodkin, Valerii Tytiuk, Kostyantin Bohatyrov, Evgeniia Burdilna, Oleksandr Ilchenko
Features of the Control Actions Formation During the Start-up of Vibration Machines at Passing of the Resonance Zone
4
Stiliyan Nikolov, Reneta Dimitrova, Lubomir Dimitrov
Mathematical M model of Displacements in Tools Used in Boring Operations on Machining Centers
5
Oleksandr Derets, Hanna Derets
Adaptive Algorithm for Optimization in Speed of Third Order Sliding Mode Control Systems
6
Oleksandr Derets, Oleksandr Sadovoi
Structural Synthesis of an Acceleration Observer with Sliding Mode Control for Precision Electric Drives
7
Roman Volianskyi, Oleksandr Sadovoi, Oleg Klyuyev, Iurii Shramko, Yuliia Sokhina, Nina Volianska
Anti-swing Control System for the One Class of Underactuated Dynamic Objects
8
Bohdan Vorobiov, Dmitry Pshenichnikov
Modeling of the Operation of an Asynchronous Electric Drive of an Electric Vehicle in Slip Modes
9
Vladimir Burlaka, Sergey Gulakov, Svetlana Podnebennaya
Motor Protection Device For Wound Rotor Induction Machines
10
Yevgeniy Trotsenko, Olexandr Protsenko, Vladislav Mykhailenko, Serhii Burian
Effect of Direct Voltage Ripples on Partial Discharge Activity in Solid Dielectric
11
Volodymyr Nykyforov, Oksana Sakun, Mykhailo Yelizarov, Olga Chorna
Control of Magnetic Induction of an Induction Motor Magnetic Field on the Basis of Biological Express Systems
12
Vyacheslav Shebanin, Igor Atamanyuk, Yuriy Kondratenko
Synthesis of Control Systems on the Basis of a Canonical Vector Decomposition of Random Sequences
13
Mykola Antonov and Iurii Krysan
An Electronic Key with Galvanic Isolation for Monitoring the State of Elements in Energy Converters
14
Serhii Husach, Rostyslav Yatsiuk, Dmytro Mamchur
Induction Motors Operation Condition Evaluation and Damage Degree Estimation Methods
15
Volodymyr Myrhorod, Iryna Hvozdeva, Vitalii Budashko
Multi-parameter Diagnostic Model of the Technical Conditions Changes of Ship Diesel Generator Sets
16
Boris Gorkunov, Sergii Lvov, Yevhen Borysenko, Vira Shamardina, Abdel Nour Saliba, Olga Chorna
Application of electromagnetic transducer for noncontact monitoring of shaft torque in electromechanical systems
17
Viacheslav Prus
An integrated approach to the analysis of the aging of electric machines
18
Vladimir Klepikov, Yevhenii Sakun
Speed and Angle Synchronisation Control of Two-Speed Electric Vehicle Transmission
19
Kostiantyn Kuchynskyi, Viacheslav Prus
The distribution of the magnetic field in the rotors of synchronous machines of various designs at large slides
20
Andrii Kipenskyi, Serhii Kryvosheiev, Ievgen Korol, Yurii Voitovych
Control of the pulse converter in case the presence of input perturbations and current overloads in the output circuit
Section 4: Simulation in electrical engineering


Time: 10:00÷13:00 Zoom ID 76505091245 Password Yx5Rst
Chairmans: Serhii Kovbasa, Yevheniia Chebotarova.

1
Natalia Sosnytska, Mykola Morozov, Larysa Khalanchuk
Modeling of electron state in quantum dot structures
2
Mykola Tryputen, AlisaKuznetsova, Oleksii Chornyi,Kovzel Maksim, Vitaliy Kuznetsov, Maksym Tryputen
Developing Stochastic Model of a Workshop Power Grid
3
Marek Pavlík, Andrii Gladyr, Ján Zbojovský
Comparison of measured and simulated data of shielding effectiveness, reflection and absorption of electromagnetic field
4
Mykhailo Kotsur, Dmytro Yarymbash, Igor Kotsur, Sergiy Yarymbash
Determination of Stray-Load Losses from Field Current Ripple of a Synchronous Machine by Field Simulation Methods
5
Mykhailo Kotsur, Dmytro Yarymbash, Yulia Bezverkhnia, Igor Kotsur
Determination of a Busbar's Parameters by Electromagnetic Field Simulation
6
Nataliia Zaiets, Igor Kondratenko, Volodimir Shtepa
Developing the Energy Management Model of the Enterprises of Continuous Production
7
Mykhailo Poliakov, Vladimir Vasilevskij, Petr Andrienko
Layered model of the consumption of the insulation resource of the windings of a power oil-immersed transformer
8
Gennadii Martynenko
Practical Application of the Analytical Method of Electromagnetic Circuit Analysis for Determining Magnetic Forces in Active Magnetic Bearings
9
Gennadii Martynenko, Volodymyr Martynenko
Rotor Dynamics Modeling for Compressor and Generator of the Energy Gas Turbine Unit with Active Magnetic Bearings in Operating Modes
10
Dmytro Yarymbash, Mykhailo Kotsur, Sergiy Yarymbash, Iryna Kylymnyk
An Accuracy Enhancement of Parameters Calculation Of The Jiles-Atherton Model
11
Milan Guzan, Adam Fehér, Tibor Vince, Matej Bereš, Andrii Kalinov
Creating an Application in MATLAB to Visualize Changes in Statistical Parameters
12
Milan Guzan, Adam Fehér, Patrik Jacko, Jozef Dziak, Mariia Maliakova
Modeling of Resonant Circuits in Excel
13
Volodymyr Diordiiev, Andrii Sabo, Gennadii Novikov, Anton Kashkarov
Simplified methodology for choosing a driver for technical startup in agriculture
14
Olena Nazarova, Volodymyr Osadchyy, Victor Brylystyi
Research on the Influence of the Position of the Electric Vehicles Mass Center on Their Characteristics
15
Sergii Shlyk, Viacheslav Dragobetsky, Oleg Trotsko, Olha Chencheva, Dmytro Klets
The explosive expansion of electrical equipment housings with variable curvature
Section 7: Industrial application & Industry 4.0


Time: 10:00÷13:00 Zoom ID 73762847586 Password dL1KtS
Chairman: Olga Chencheva, Evgeny Lashko.

1
Igor Nevludov, Oksana Sychova, Anatoliy Andrusevich, Sergiy Novoselov, Denis Mospan, Vladyslav Mospan
Simulation of the Sensor Network of Base Stations in a Local Positioning System in Intelligent Industries
2
Valerii Havrysh, Vasyl Hruban, Oleksiy Sadovoy, Ilona Batsurovska, Valentyna Fedorchuk, Каterina Yablunovskaya
Energy Saving Technologies for Automatical Move Irrigation Equipment
3
Patrik Jacko, Oleksii Kravets
Increase the accuracy of signal acquisition via External Interleaved mode
4
Volodymyr Dragobetskii, Viktoriia Nevliudova, Dmytro Moloshtan, Denis Mospan, Vladyslav Mospan, Viktor Kotsyuba
Possibilities of the Electric Drive in the Implementation of the Intensifying Factors in the Plastic Deformation of Metals
5
Sergii Chernenko, Eduard Klimov, Andrii Chernysh, Volodymyr Shapko, Olexandr Kharkov
Mathematical modeling of the spatial steering linkage of a wheeled vehicle
6
Tetiana Haikova, Ruslan Puzyr, Dmytro Savelov, Volodymyr Dragobetsky, Roman Argat, Roman Sivak
The research of the morphology and mechanical characteristics of electric bimetallic contacts
7
Dmytro Marchenko
Development of technology and research of method of electric hydropulse hardening of machine parts
8
Olga Maslak, Natalya Grishko, Mariya Maslak, Yurii Shevchuk
Tool development for the assessment of the favorable environment in the framework of the investment policy formation for the electrotechnical industry enterprises
9
Olga Maslak, Valeriy Danylko, Maksym Skliar
Automation and digitalization of quality cost management of power engineering enterprises
10
Alexander Shapoval, Ruslana Kantemyrova, Oleg Markov, Andrii Chernysh, Roman Vakulenko, Iurii Savchenko
Technology Of Production Of Refractory Composites For Plasma Technologies
11
Volodymyr Dragobetskii, Oleksiy Pavlenko, Elena Parschina, Oleg Markov, Anna Gurenko, Iurii Savchenko
Comparative Assessment of Multilayer Waveguide Manufacturing Technologies
12
Natalia Napkhonenko, Marina Karayeva, Dmytro Moloshtan, Andrey Pochtovyuk
Theoretical Basis for Assessing the Quality of Freight Forwarding Services of the Terminal
PLENARY SESSION. CLOSING CEREMONY
Time: 15:00÷15:30 Zoom ID 76868535469 Password 1kHXmm
Chairman: Oleksii Chornyi, Serhii Serhiienko, Volodymyr Chenchevoi.


| | |
| --- | --- |
| Prof. Oleksii Chornyi, Chair of the Organizing Committee, Head of the Institute of Electromechanics, Energy Saving and Automatic Control Systems. Kremenchuk Mykhailo Ostrohradskyi National University (Kremenchuk, Ukraine) | The results of PAEP-2020 conference |
September 25, Friday
PANEL DISCUSSION. SUMMING UP THE CONFERENCE
Time: 10:00÷12:00 Zoom ID 76868535469 Password 1kHXmm
Chairmans: Oleksii Chornyi, Serhii Serhiienko, Volodymyr Chenchevoi.
VIRTUAL EXCURSION
Virtual Tour Around the University ♦ Tour Ferrexpo Poltava Mining