Igor V. Kononenko was awarded the Order "For Merit" 3rd Class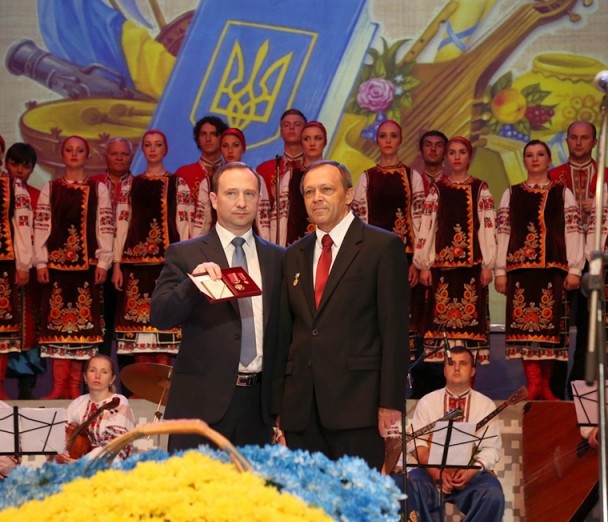 Congratulations to I.V. Kononenko, Laureate of the State Prize of Ukraine in the field of Science and Technology, Doctor of Technical Sciences, professor, Head of Strategic Management Department of NTU "KhPI" on being awarded the Order "For Merit" III degree by Presidential Decree No. 269/2015 of May 15, 2015.
Igor Kononenko received this honorary state award from the hands of Kharkiv Governor Igor Rainin during a gala concert "Glory and freedom of Ukraine", dedicated to the Constitution Day of Ukraine, which took place on May 25, 2015 at the Regional theater and concert center.
We wish Igor V. Kononenko happiness, health and new achievements for the benefit of our University and Ukraine!