Meeting with students on studying in Poland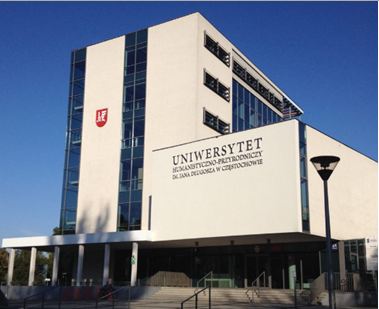 As part of international activities, on 02.09.2021, a Cooperation Agreement was signed between the University Jan Dlogusha in Czestochowa (UJD) (Poland) and the National Technical University "Kharkiv Polytechnic Institute" (NTU "KhPI").
Also, an Addendum to the Agreement regarding a semester academic exchange was concluded and signed by the parties on December 15, 2021.
The parties identified in this addendum have agreed on the following:
The general provisions of the concluded Supplement provide for the implementation of academic exchange in accordance with a cooperation agreement for the exchange of students.
Ukrainian students have the right to undergo free training at the UJD for one academic semester in the relevant specialty in accordance with the approved curriculum.
The cooperation agreement provides for joint research within the framework of scientific programs and grants, the organization of joint conferences and scientific seminars, the publication of general articles and scientific and methodological monographs.
The parties to the Cooperation Agreement (UJD and NTU "KhPI") carry out the necessary organizational measures aimed at the possibility of international exchange and/or parallel training at UJD and NTU "KhPI" and/or obtaining a second diploma.
The Parties shall promote the exchange of teachers in order to conduct training sessions, exchange professional experience, organize scientific internships and other forms of advanced training.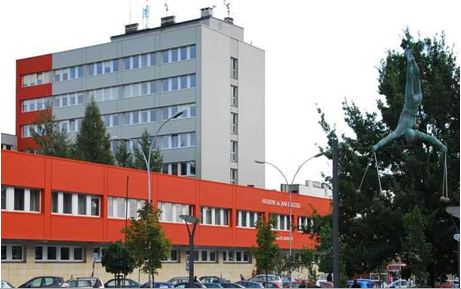 ---
In 2019, the department won a NATO grant and 17-19 October 2018 the department takes part in the event NATO Science for Peace and Security – "Soft Target Protection", Praha, Czech Republic. In 2020, a monograph on this grant was published in the world-famous Elsavier, which is cited in Skopje. The co-head of the grant and co-editor of the monograph was prof. Berezutsky V.V.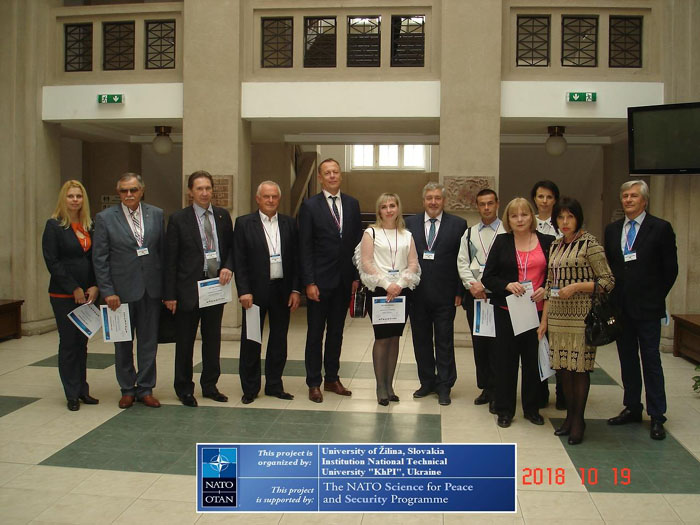 Delegation of Ukraine to the NATO International Conference, Prague, 2018.
---
April 18-20, 2016 department participated in The Global Summit on Chemical Safety and Security CHEMSS 2016, Kielce, Poland. The Program – CHEMSS_Program_22_02_PL.PDF.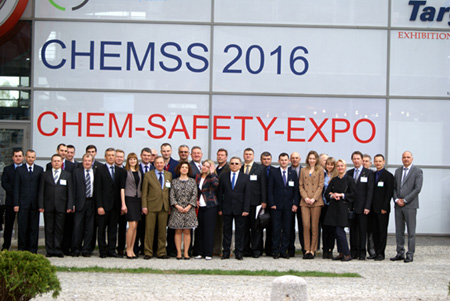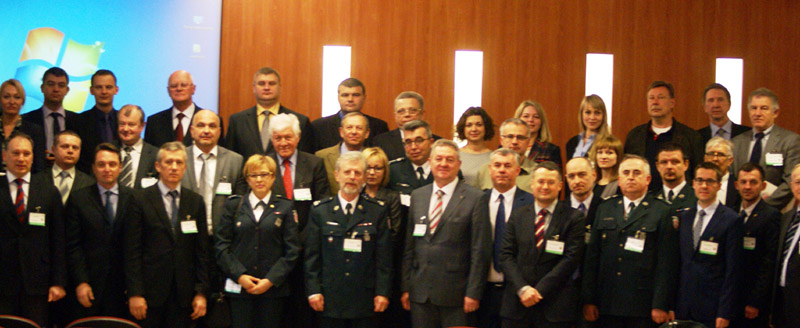 ---
Participation in 2D program – double diploma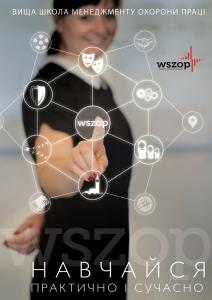 NTU "KhPI" is the only university in Ukraine – partner of University of Occupational Safety Management in Poland. The department participates in educational program WSZOP – University of Occupational Safety Management in Katowice (Poland). WSZOP – It is a lead University in the field of education on security issues and the first university in the country, in which was created the Faculty of Engineering Research, according to the growing demand for specialists in the field of occupational safety and health. Students have the ability to simultaneously receive a second diploma of the University of Occupational Safety Management in Katowice.
– Description of the 2D (Ukrainian)
– Offers for those wishing for the 2017/2018 academic year – Presentation (in Ukrainian)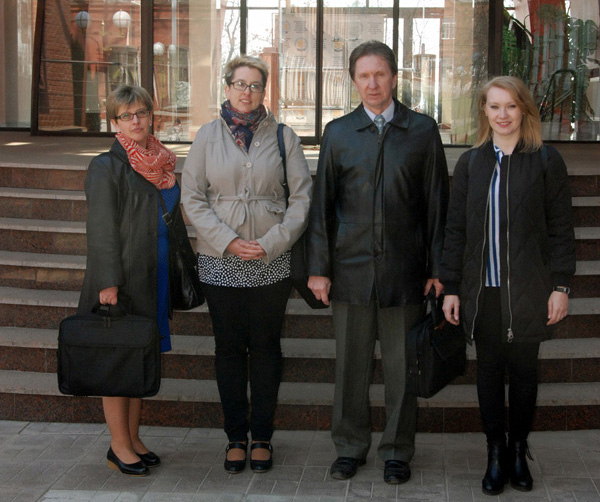 ---
Collaboration with the Global Institute for IT Management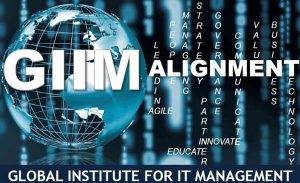 NTU "KhPI", the department of Labor and Environmental Protection concluded an agreement with the American Institute of GIIM, for the issuance of 5 types of certificates:
– Leadership in business – IT management;
– Cybersecurity Management / Information Security;
– Data management as an asset;
– Deploying Business Intelligence;
– Consulting in the field of management.
You can read the presentation here: GIIM
Web: http://www.globaliim.com/
---
Online application on: http://www.euroeast.polito.it
Contact: euroeast@polito.it.
EUROEAST promo presentation (PDF).
The EUROEAST project offers scholarships to students, scholars and staff who are willing to spend a mobility period at one of the Partner Universities for the purpose of studying, teaching or carrying out training and research.
WHO CAN APPLY? You can apply for a EUROEAST scholarship if:
– you are a national of a European country
– you are a national of Armenia, Azerbaijan, Georgia, Belarus, Moldova or Ukraine
– you comply with all project eligibility criteria. Check the requirements on www.euroeast.polito.it
AVAILABLE STUDY FIELDS All academic fields are available. Choose your own among those offered by each Partner University.
AVAILABLE SCHOLARSHIPS EUROEAST offers 259 scholarships covering travel expenses, insurance, monthly allowance and academic fees. Scholarships of different durations are available for different academic levels:
LEVEL

MONTHS

Undergraduate – exchange

6-10

Master – exchange

6-10

Master – full degree

24

Doctorate – exchange

6-12-18

Doctorate – full degree

34

Post Doctorate

6

Academic/Administrative Staff

1
Undergraduate, Master and Doctorate students registered at Partner Universities can apply for exchange mobilities. Full Degree scholarships are available for individuals wishing to complete a full course of study.
EUROEAST coordination team:
Politecnico di Torino – Italy
NTUU Kyiv Polytechnic Institute – Ukraine
European Partners:
Aalto University – Finland
Adam Mickiewicz University – Poland
Freie Universität Berlin – Germany
Instituto Superior Tecnico – Portugal
Universiteit Gent – Belgium
University of Montpellier 2 – France
Universidad Politecnica de Valencia – Spain
ENPI East Partners:
Gavar State University – Armenia
Baku State University – Azerbaijan
Khazar University – Azerbaijan
Ilia State University – Georgia
Shota Rustaveli State University – Georgia
Brest State University – Belarus
Grodno State University Yanka Kupala – Belarus
State Agrarian University of Moldova – Moldova
Alecu Russo Balti State University – Moldova
Technical University of Moldova – Moldova
Yuriy Fedkovych Chernivtsi National University – Ukraine
Associates:
BEST Board of European Students of Technology
Tallinn University of Technology – Estonia
Riga Technical University – Latvia
University of Silesia in Katowice – Poland
Brest Transboundary Info Center – Belarus
Tbilisi State Medical University – Georgia
CGASPA "Reintoarcere" – Moldova
TDV Balti – Moldova
NTU University "Kharkiv Polytechnic Institute" – Ukraine
Spring of Revival – Belarus
"Department of Labor&Environment Protection" is a group of academic project №530603-TEMPUS-1-2012-1-LT-TEMPUS-JPHES "Reforming the curriculum built environment in the countries of the Eastern Neighbourhood" (CENEAST), which aims to reform education ecology programs at universities in Belarus, Russia and Ukraine respectively Bulonskoy to practice in order to improve their ability to constantly upgrade and improve the quality of education and students of construction and engineering areas according to the needs of labor and Rinca to ensure international cooperation.
"Department of Labor&Environment Protection" jointly with the Department "Chemical engineering and industrial ecology" NTU "KPI" pursue an active robot to implement the project TEMPUS «CENEAST».
In 2011, NTU "KPI" was visited with the reading of lectures on the program FULBRIGHT, a specialist in the aerospace industry and the safety, doctor of technical sciences, professor at Indiana University (USA), an expert of NATO and NASA, our former compatriot Boris Blucher. He read to the staff of the Department "Safety of labor and the environment" of our University a few lectures on "Management of labor in the United States" and for faculty of Kharkov lecture on "Distance education, health care issues, international standards". It also gave a lecture "Analysis of and improvements of working conditions at the enterprise" and "Safety of labor at the enterprise," for the students of NTU "KPI" (in English).