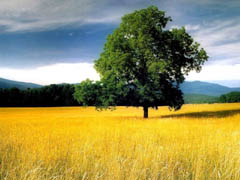 ATTENTION!!! Department of "Labor&Environment protection" creat new Specialty: 263 – "Civil security", Educational program – 263-1 "Occupational safety and health" (Occupational Safety and Health).
We are preparing: BACHELORS, qualification – Bachelor of Occupational safety and health.
MASTERS (1 year 4 months of training), qualification –  Master of Occupational safety and health.
Number of licensed places: the level of "Bachelor" – 120, the level "Master" – 84.
Forms of education: budget, contract. Opportunity to study full-time or part-time.
Contract cost:
Bachelor's level (1-4 course): full-time – 18060 UAH/year; correspondence form – 10700 UAH/year;
Master's level (5-6 course): full-time – 22460 UAH/year; correspondence form – 13440 UAH/year – on 2021/2022 academic year.
For graduates of technical schools – the form of transition is shortened.
Our specialty is to enter before the transfer of specialties, so that we will be especially pleased at the HTU KhPI. More…
Modern development of science and technology, and market relations introduce significant changes in the modern production. Human's labor flows under excessive emotional stress, harmful and dangerous production factors.
International statistics shows that nowadays industrial injuries can be compared with the epidemic. Deaths from accidents at work in Ukraine ranks third after cardiovascular and cancer (in developed economies, the level of occupational injuries is four times lower). In Ukraine, due to injury one person dies every five hours and injured every eight minutes. The share of deaths from industrial accidents reaches 30-35% of all deaths combined. According to state labor protection in Ukraine in producing annually died 1550-1230 people. The main cause of death for workers is injuries. Every year in Ukraine 36-47 thousand people are injured. At the same time 70.000 people come to the hospitals for this reason. Thus, almost twice as much. This equates to a population area, with a healthy people of working age, which in Ukraine only 43% of the population who hold about 15 million retirees and 11 million workers are not employed (per worker accounted for three non-working).
This index, which indicates the number of deaths at work, on 100 thousand employees in our country is twice larger than in the other and this is a situation where 40% of accidents with fatal consequences only qualify as non-manufacturing. At every 22 accidents associated with the production, accounting for one of the fatal consequences. In the whole country, this figure reaches 11.9 people. Around the world – less than 6. Most of the people are died in the coal industry. For each million tons of extracted coal 3-5 miners died. In the U.S. this figure is 100 times lower than in Russia – 3,8 times. Such a large number of incidents for the withdrawal of foreign experts who worked in Ukraine, linked, primarily from unsatisfactory training of workers and employers on safety and deficiencies in organizational work with information of safety.
Of particular concern, as pointed out Minister of Labor and Social Policy, is the situation for safety in mechanical engineering, chemical and coal industries. According to experts at the U.S. professional activities of individual risk in these areas are: in mechanical engineering – (1-2)·10-4, the chemical industry – (2-10)·10-2, coal – 5·10-4-2·10-3). When an acceptable level of risk is 10-6.
Every year, a technological accident costs the country 1-2 million grn. And resonance – 15-20 million. Material losses from failures each year reaching 60 million grn. At the same time because of the cost of compensation for lost lives and health of the victim country loses 400 million grn annually. Considering that one worker in Ukraine is estimated at 172 thousand grn. And specialist – 248 thousands grn, annual economic losses due to deaths are 212-384 million grn. The enterprises of our country about 30% of workers work in conditions that do not meet sanitary standards. For this reason, in Ukraine too high level of occupational diseases. Kharkov Research Institute of Occupational Health and Occupational Diseases found that the business engineering workers suffering from diseases such as pneumoconiosis form – 42% of the surveyed, chronic bronchitis – 25%, vibrating illness – 21% and others. So under such conditions of labor protection in the preservation of life and disability rights is crucial.
Public policy in health, determined by the Constitution of Ukraine and the Law "On Labor Protection" aimed at creating safe and healthy working conditions at enterprises, institutions and organizations of all forms of ownership.
On october 10, 2001 the Cabinet of Ministers of Ukraine № 1320 approved the "National Program for improving safety, hygiene and working environment, which implements this policy in practice. To improve safety and decrees aimed at President of Ukraine from 13.07.2001 № 515 "On urgent measures to prevent work injuries and occupational diseases and the number 26 from 16.01.2002" On urgent measures for improving working conditions and improvement state supervision of its protection. "They specify the "Regulation on implementation of social policy in health and safety." This increased attention to the country's leadership of the state policy of labor protection shows the essential need to ensure safety and the need for its protection, and outlines its role in socio-economic development.
Solving the problems of modern labor needs properly trained personnel. October 22, 2001 approved the "Concept of Labor Protection" (Order of the Ministry of Labor and Social Policy number 432). In the main areas which have indicated that poor performance in providing safe working conditions "… is due, usually, lack of qualified labor." The reason for which is "… lack of training in schools for safety professionals. This same concept emphasizes that the priority of work is "… to provide state management of labor and labor protection services businesses, organizations qualified occupational safety different qualification levels for the relevant profile direction according to the current socio-economic conditions and real needs.
The introduction and implementation of the constitutional right of workers to safe working conditions, a concept must occur through "… restore and improving training in schools for safety professionals.
Thus, developed at the state level regulatory framework creates all the prerequisites for training on health in higher education technical profile.
Under Art. 15 of the Law of Ukraine "On Labor Protection" every enterprise regardless of ownership must be established Department of Labor or the service functions entrusted to the individual worker. Employees of this service must be adequately trained. The enterprises (in manufacturing or research and production associations) it should represent a specialist in occupational safety, engineering education. And the business of explosives or poisonous substances of service work have completed two such specialists. Meanwhile, in the presence of the enterprise institute deputy head of the company to the staffing should include head of safety. Recommendations for the structure and strength of the labor service approved State Observation from Labor Protection of 3 August 1993, the number 73.
Based on these recommendations and taking into account that Ukraine has about 17 000 enterprises, service labor protection should be completed not less than 17 000 people with special education on health. But it does not, such as training specialist higher education institutions is underway. Therefore, responsibilities for safety engineers perform random people who do not have proper education and knowledge in this area. The consequences of this contradiction are an extremely high level of injuries and deaths in the Ukraine.
Need for safety professionals and design institutes and research facilities. Since, according to art. 21 of the Law of Ukraine "On Labor Protection" Designing production facilities, development of new technologies, production facilities must be made to meet the requirements for safety. Not allowed the construction, reconstruction, technical upgrading of production facilities … without a preliminary examination for safety.
A new system of social insurance against accidents at work contributed to the work of social insurance. The introduction in 1995 of the Law of Ukraine "On mandatory state social insurance against accidents at work …" provides for staffing of these insurance experts, which according to Art. 23 of this law can only be "persons of higher special education specialty degree in occupational safety". The same level of experts be involved in training and information centers specified Fund.
The processes and machinery, equipment, vehicles, etc. are allowed in operation only if the examination for compliance with the requirements for safety. Examination of project documentation concerning labor performed by the CMU 23 June 1994 № 431. This examination is conducted on a mandatory basis for all construction projects. Planning organizations are also required to carry out supervision over compliance with the design decisions on safety. For all kinds of activities have also involved education specialists in the field of labor. Machines, equipment, etc., which are implemented in production, must have a certificate certifying the safety of their use. Their compliance with applicable laws and regulations on labor protection determined in accordance with the system certification UkrSEPRO. This case should involve specialists in occupational safety.
Experts on health have to work in state inspections for safety, which is the main figure inspector for safety.
Thus, training in health work is important and urgent a national task that has enormous social and economic importance for the country.
With questions you can write a letter to: Viacheslav.Berezutskyi@khpi.edu.ua