Student of Our Department Won the Title «Mister KhPI» For the Second Year in a Row!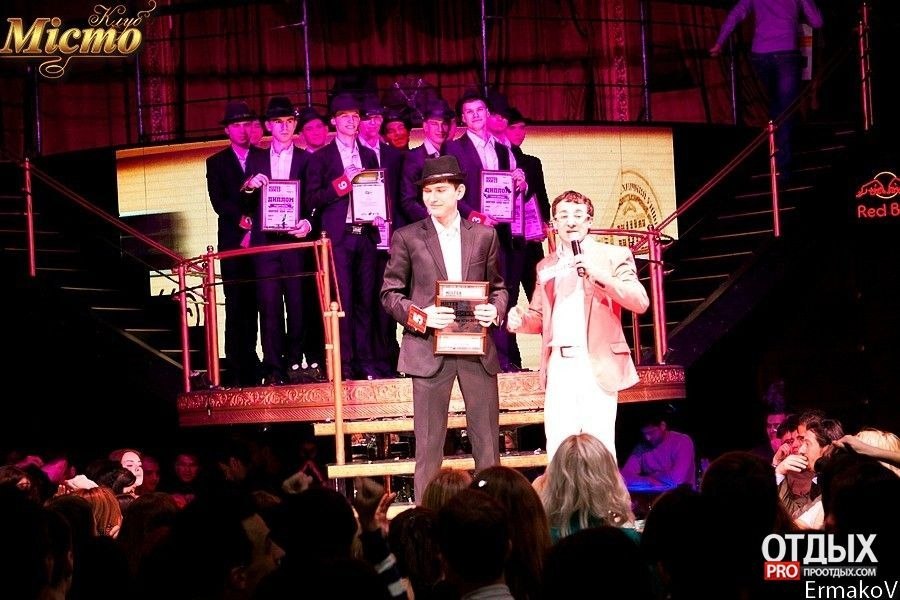 One of the most long-awaited projects of Students Alliance "Mister KhPI 2013" took place in "Misto" night club on the first of March. The fourteen most attractive and talented guys of our University competed for the title of Mister KhPI for the fifth time. It becomes more and more difficult for the participants to surprise the viewer every year, because many creative performances have already been staged, many different suits have been presented and a lot of music has been written during five years of the competition existence. But, nevertheless, the contestants still find out new fresh ideas on how to make bright and unforgettable performances. The guys pleased the audience with choreographic and vocal performances in their creative shows. Besides, the guys participated in three fashion shows among which there was traditionally a fashion show in specially designed suits.
The participants were estimated by the competent jury, which included Maxim Panikar – the head of high life portal "Kaleidoscope", Darina Gazda – leader of "KhPI Online", Roman Zinchenko – TV host, showman and the head of the project "X-MAN" on Favorite TV channel, Sergey Dubogray – representative of the Kharkiv photo studio "Positive+", Olga Aksenova – the winner of "Miss KhPI 2012", Taras Kibitkin – the winner of "Mister KhPI 2012", the 3rd course student of the Strategic Management Department and Alexander Rachkov – the Chairman of the NTU "KhPI" Students Alliance. The main prize and the title of "Mister KhPI 2013" won Alexander Moroz, the 1st course student of the Strategic Management Department. He received a memorable diploma, a certificate on free training from the German center "Deutsches Zentrum", an original photo session from "Positive+" photo school, a club card and an audio system from "Misto" club, and also a certificate from SNOWBOARD.KH.UA as a gift. All the participants of the competition received diplomas for participation, tickets to the aqua park "Jungle", discount cards from travel agency "Monte Travel", a set of other gifts, and certainly lots of positive emotions, new acquaintances and unforgettable memories!