The Solemn Rewarding of Winners and Prize-Winners of the 15th Regional Business Plan Competition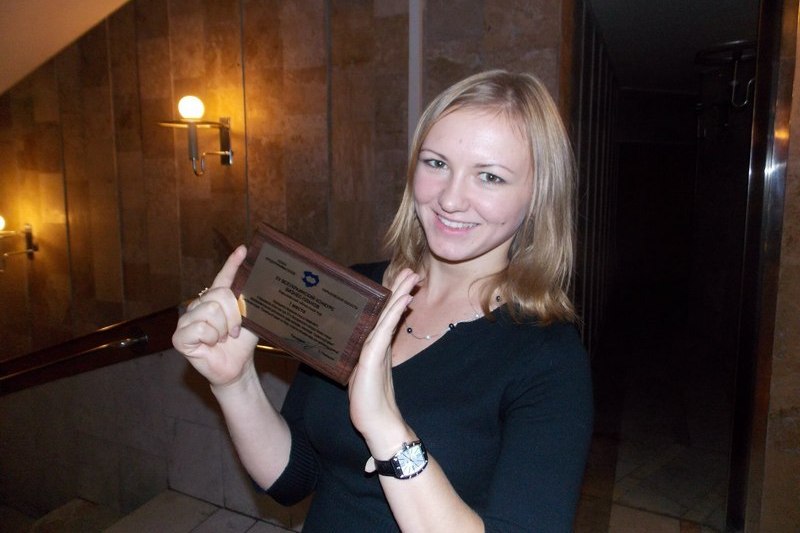 Actions devoted to the Day of Entrepreneur were held at the Kharkiv National Academic Theatre of Opera and Ballet of N.V. Lysenko on Thursday, September 5th. The Deputy Mayor of Kharkiv on Health and Social Welfare Svetlana Gorbunova-Ruban, representatives of the Kharkiv Regional State Administration and representatives of the business of the city and the region participated in the celebrations. The first Deputy Head of the State Service for Regulatory Policy and Entrepreneurship Development Alexander Potimkov and the President of the Union of Leaseholders and Entrepreneurs of Ukraine Victor Khmelevskii also arrived to congratulate Kharkiv entrepreneurs on this occasion.
The best representatives of the entrepreneurship sphere, as well as winners and prize-winners of the regional round of the 15th Ukrainian Business Plan Competition of Entrepreneurship Activity among Youth were awarded during the festival. The President of the Union of Entrepreneurs of Kharkiv region, Sergei Mikhailovich Poroshin solemnly awarded winners and prize-winners of the Competition with memorable gifts. Our University was represented by three beautiful female students who are studying for master's degree in Project Management at Magistracy of the Strategic Management Department. Our students Anna Kishkinova and Darya Tonkopeeva were awarded for the first place in nomination "The Social Project". Eugenia Butsay was awarded for the third place in nomination "Manufacturing, services and trade". Guests of the event were congratulated not only with warm words and flowers, but also were presented a celebratory concert.