Information about the department
The department provides training for bachelors and masters in a project-oriented educational program in the field of data science "DataScience":
Specialty 113 "Applied Mathematics", educational program "Data Mining" – methods and information technologies of data mining based on artificial intelligence and machine learning;
Graduates of the department, who have modern methods of applied mathematics and computer science, are prepared for research and production activities in the development and application of mathematical models, information technology and software for data analysis, knowledge extraction, management and decision making.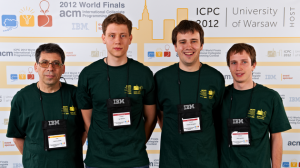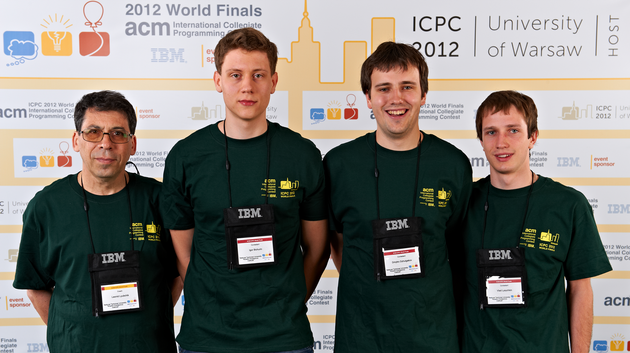 Among the students of the department – winners and prize-winners of All-Ukrainian and International Olympiads and championships in mathematics, computer science and programming, scholarships of the President and the Cabinet of Ministers of Ukraine.
The student teams of the department twice reached the final of the World Programming Contest (AFM-ICPC).
The department has 25 teachers, including 7 professors, 5 doctors of technical and physical and mathematical sciences, 13 associate professors, 12 candidates of sciences.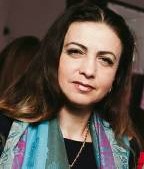 The department is headed by associate professor, candidate of technical sciences, professor of NTU "KhPI"
Ahiezer Elena Borisovna
E-mail: olena.akhiiezer@khpi.edu.ua

Scientific directions
Methods of data mining based on machine learning;

Information technologies of intellectual search, knowledge extraction and forecasting;

Mathematical and computer modeling of technical and financial and economic systems;

Management theory and decision making in conditions of uncertainty and risk.
Specialty
Educational program
The educational program "Data Mining" is aimed at training professionals with modern mathematical methods and information technology for intelligent search, analysis, processing and visualization of data to extract knowledge and forecasting. The purpose of specialization training is to master the mathematical methods of machine learning, soft computing and computational intelligence, skills and abilities to develop and operate software for processing large data sets based on distributed and cloud computing technologies. The professional activity of graduates is connected with the development of algorithms and programs for processing uncertain and unstructured data in relation to the tasks of text analysis, signals and images, search and retrieval of knowledge.

At the Department of Computer Mathematics and Data Analysis of the National Technical University "Kharkiv Polytechnic Institute" launched a pilot innovative educational project to train specialists in the field of "DataScience" – analytics and big data engineering, based on the principle of project learning.
More details at the link: Project training at the department of KMAD
The premises of the department are located in the building of the Faculty of Computer Science and Software Engineering (U-2) and in the educational building (U-5).
Location of departments:

Building of the Faculty of Computer Science and Software Engineering (U-2):
212 – head of the department, secretariat
211 – conference hall, laboratory
209 – classroom
205, 206 – teaching
Educational building (U-5):
211 and – teaching
211 b – classroom
308 a, c, d – computer classes
308 b – system administrator