Postal address and location:
Ukraine, Kharkiv, (ZIP Code: 61002),
Kyrpychova street, 2,
Electrotechnical building (EK),
1st floor, room 51

Telephones:

+380(57)7076-101, +380(57)7076-842

E-mail:

As a result of unprovoked full-scale aggression on the part of the Russian Federation, the staff of the department is in a forced evacuation. The premises of the department are sealed, telephones are switched off. The only reliable way to contact us is through email addresses: official ones, which are published here, and personal addresses of department employees. Communication has been established for students and administration workers through the Telegram messenger. State your question in an e-mail to any of the official addresses, the information will be forwarded to the responsible persons as soon as possible.

---
Location on campus map: (using Google Maps, clickable)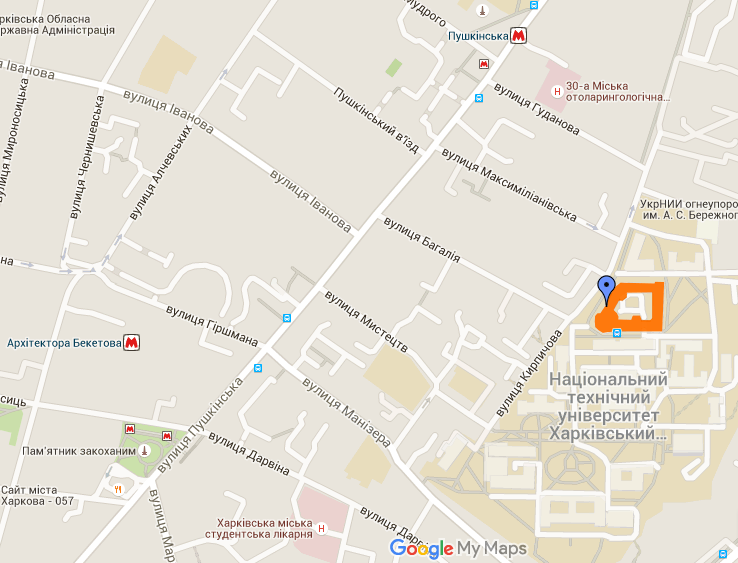 ---
Head of the Department contacts
Responsible for site content and technical support