About the department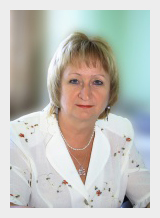 The Intelligent Computer Systems Department was established at the Faculty of Informatics and Management of National Technical University "Kharkiv Polytechnic University" in February 2007, on the basis of Computer-aided Management Systems and Business Foreign Language and Translation Departments. At the beginning of 2016, the Department was transferred to the Faculty of Social and Humanitarian Technologies.
The department is staffed by the qualified specialists in intelligence systems of language processing, as well as in Ukrainian and foreign languages.
The main licensed speciality is Philology (Applied  and Computational Linguistics).
The licensed graduate degrees are Bachelor and Master.
The licensed number of students to be enrolled for first-year study is 60 persons, for fifth-year study 25 persons.
September 2007 – The first group of students began training in the speciality of Applied Linguistics.
June 2011 – The first bachelor graduated.
May 2012 – The first specialist graduated.
May 2018 – The first master graduated.
Since its foundation the department has been chaired by NATALIA VALERIYIVNA SHARONOVA, Doctor of Engineering, Full Professor.
Research interests: artificial intelligence, automated natural language processing, library automation, intelligent systems of data processing.
Under the supervision of Natalia V. Sharonova 20 candidate and 3 doctoral theses have been defended. She is the author of about 160 research papers, 7 tutorials, 2 of them being classified by the Ministry of Education and Science of Ukraine, and 2 monographs. An active participant of scientific conferences, workshops and exhibitions.
Being a Board Member of Association for Information and Library Resources, she actively works at creating and developing Kharkiv region education research network, has been the President of Kharkiv branch of Ukrainian Federation of Informatics since 2003. Since 2010 Prof. N.V. Sharonova is a member of Academic Board for Information, Language, Intelligence at the Presidium of National Academy of Science of Ukraine and Academic Board for Structural, Applied and Mathematical Linguistics.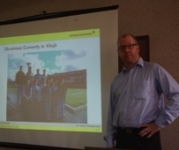 The Intelligent Computer Systems Department establishes international relationships with foreign universities. Thus, Bilateral Cooperation Agreements have been signed with such universities as:
– Linnaeus University (Sweden);
– L'Universite de Lyon (France).
Negotiations are being conducted with several universities of Germany and Austria.
The department also cooperates successfully with Ukranian universities, namely:
– Kharkiv National University of Radio electronics;
– V.N. Karazin Kharkiv National University;
– Lviv Polytechnic National University;
– Ivan Franko Lviv National University;
– National Technical Institute of Ukraine "Kyiv Polytechnic Institute";
– M.Ye. Zhukovsky National Aerospace University "Kharkiv Aviation Institute";
– Kharkiv University of Internal Affairs and others.
This cooperation fits within the following scope of activities:
– sharing experiences of training specialists in Applied Linguistics;
– making agreements for cooperation and scientific-technical association;
– participation of professors and students  in research and methodological workshops on topical problems of applied linguistics and intelligence systems;
– participation of professors and students  in common research projects;
– participation of professors and students  in conferences of different levels to be held by these universities;
– practical training of professors of respective departments;
– practical training of students etc.