Invitation to CoLInS 2022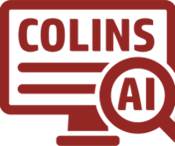 Dear friends and colleagues!
We are pleased to inform you that the 6-th International Conference on Computational Linguistics and Intelligent Systems (CoLInS 2022) will take place on April 7-8, 2022 at Lviv Polytechnic National University. The registration is  available at Easy Chair (https://easychair.org/conferences/?conf=colins2022) and at the CoLInS site (https://colins.in.ua/).
If you are interested in computational linguistics and intelligent systems and you'd like to share your own developments, this conference is for you. We would like to propose for your choice the following topics and subtopics:
COMPUTATIONAL LINGUISTICS
1.1. Natural Language Processing
1.2. Corpus Technologies, Ontologies and Computer Lexicography
1.3. Computer-Based Discourse Analysis and Social Media Analysis
INTELLIGENT SYSTEMS
2.1. Applied Intelligent Systems
2.2. Machine Learning Technology
Important dates are as follows:
Paper Submission deadline: 28 February 2022
Notification of acceptance: 21 March 2022
Notification for camera-ready: 31 March 2022
Conference: 7-8 April 2022
For more information on the conference and paper submissions, kindly visit the conference site http://colins.in.ua/ or send us e-mail by colins.in.ua@gmail.com.
Welcome to the CoLInS conference!