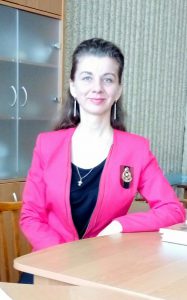 Head of the Department
Lysenko Iryna Vyacheslavovna
At the department: since 2003
Academic degree: candidate of legal sciences
Scientific status: docent
Education: graduated in 2003 Kharkov State Pedagogical University named Skovoroda G.S. Law School, specializing in law. In 2008 she defended her thesis.
Disciplines: Foundations of Law, Principles of Jurisprudence, Law, Commercial law, International law and cooperation in the field of innovation, Labor Law.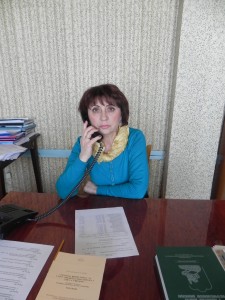 Perevalova Ludmila Viktorovna
At the department: since 1998. 1998 – 2020 – Head of the Department
Academic degree: candidate of philosophical sciences
Scientific status: docent
Education: In 1978, graduated from the Kharkov State University named A.M. Gorkogo, Department of History, specialty "history" qualification "historian, lecturer of history and social science", in 1999, the National Law Academy named Yaroslav Mudry in "Law" and was qualified as a lawyer.
Disciplines: Fundamentals of Jurisprudence, Law, Labor Law, Law of Copyright and Related Rights, Economic legislation
Kuz'menko Aleksandr Vasilievich
At the department: since 2007
Academic degree: candidate of pedagogical science
Scientific status: docent
Education: graduated from Kaliningrad State University, Faculty of History and Philology in 1979, the National Law Academy named Yaroslav Mudry the Wise in 2007 in law
Disciplines: Fundamentals of Jurisprudence, Law, Civil Law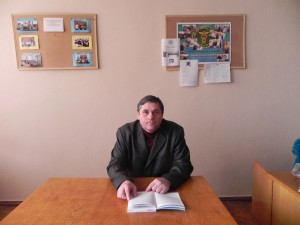 Vergun Vladimir Grigorievich
At the department: since 1998
Academic degree: senior Lecturer
Education: graduated from KSU named A.M. Gorky Department of History in 1990, specialty historian, National Law Academy named Yaroslav Mudry in 1998 in law
Disciplines: Fundamentals of Law, Law, Business Law, Commercial law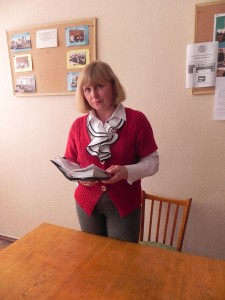 Gaevaya Alexander Valentinovna
At the department: since 2009
Academic degree: senior Lecturer
Scientific status: docent
Education: graduated from the Kharkov State Institute of Culture in 1986, the specialty of cultural and educational activities, the National Law Academy named Yaroslav Mudry in 2006 in law
Disciplines Fundamentals of Law, Jurisprudence, Commercial law, Employment law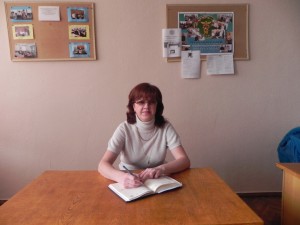 Garyaeva Anna Mikhailovna
At the department: since 2002
Academic degree: senior Lecturer
Education: graduated from Ukrainian Correspondence Polytechnic Institute in 1985, Faculty of electrical engineering disciplines, specialty engineering professor, National Law Academy named Yaroslav Mudry in 1996 in law
Disciplines: Fundamentals of Law, Jurisprudence, Principles of civil, administrative and criminal law, the industry's intellectual property, tax law, Commercial law, the legal basis of international business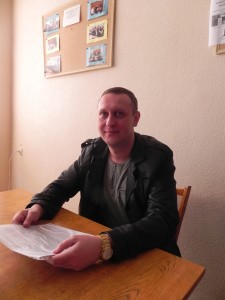 Semko Mikhail Alexandrovich
At the department: since 2002
Academic degree: senior Lecturer
Education: graduated from the National Law Academy named Yaroslav Mudry in 1998 in law
Disciplines: Fundamentals of Jurisprudence, Law, Economic legislation
Tkachev Maxim Mikhailovich
At the department: since 2007
Academic degree: assistant
Education: graduated from the National Law Academy named Yaroslav Mudry in 2007 with a degree in law.
Disciplines: Fundamentals of Law, Jurisprudence, Commercial law, Business law