5th International Congress HORA 2023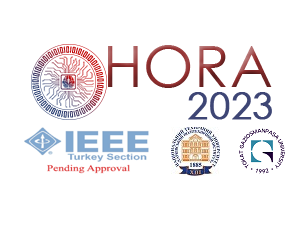 Dear Colleagues!
We will be happy to welcome scientists at the 5th International Congress on Human-Computer Interaction, Optimization and Robotic Applications which we will organize between June 8-10, 2023 – Istanbul, Turkey.
The congress aims to bring scientists, experts, instructors, non-govermental organizations and private sector representatives together to share and discuss theoretical and practical knowledge in a scientific framework. In addition to cutting edge research paper presentations in human-computer interaction, optimization and robotics areas, the congress serves as a multi-disciplinary platform for discussing current issues in the engineering areas.
HORA 2023 is organized by National Technical University "Kharkiv Polytechnic Institute" and Tokat Gaziosmanpasa University.
HORA 2023 is technically sponsored by IEEE Turkey Section (Pending Approval).
The language of the congress is English or Turkish.
All paper submissions will be double-blind peer reviewed and evaluated based on originality, research content, correctness, relevance to conference and readability.
For further information visit the congress website.
Thank you for your scientific contribution and support to HORA 2023.
Publications & Indexing
IEEE Xplore (

Pending Approval

)

Only full paper will be published.
The Proceedings will be published with ISBN Numbers.
Papers to be published in IEEE Xplore will be submitted to various international databases such as SCOPUS, Inspec and Google Scholar for indexing.
The IEEE CPP (Conference Publication Program) assures wide distribution of conference proceedings by providing abstracting and indexing of all individual conference papers for inclusion in worldwide databases. The CPP makes every reasonable attempt to ensure that abstracts and index entries of content accepted into the program are included in databases provided by independent abstracting and indexing (A&I) services. Each A&I partner makes its own editorial decision on what content it will index. IEEE cannot guarantee entries are included in any particular database.

International Journal of Multidisciplinary Studies and Innovative Technologies (IJMSIT)

IJMSIT Indexes: Google Scholar, Index Copernicus, ResearchBib, DRJI, ESJI, Sindex)
Main Topics
Human-Computer Interaction
Machine Learning
Intelligent Control Systems and Optimization
Robotics, Mechatronics and Automation
Signal Processing
Data Mining
HORA 2023 Contact
+90507 763 34 60