Students KhPI won bronze medals of the International Programming Olympiad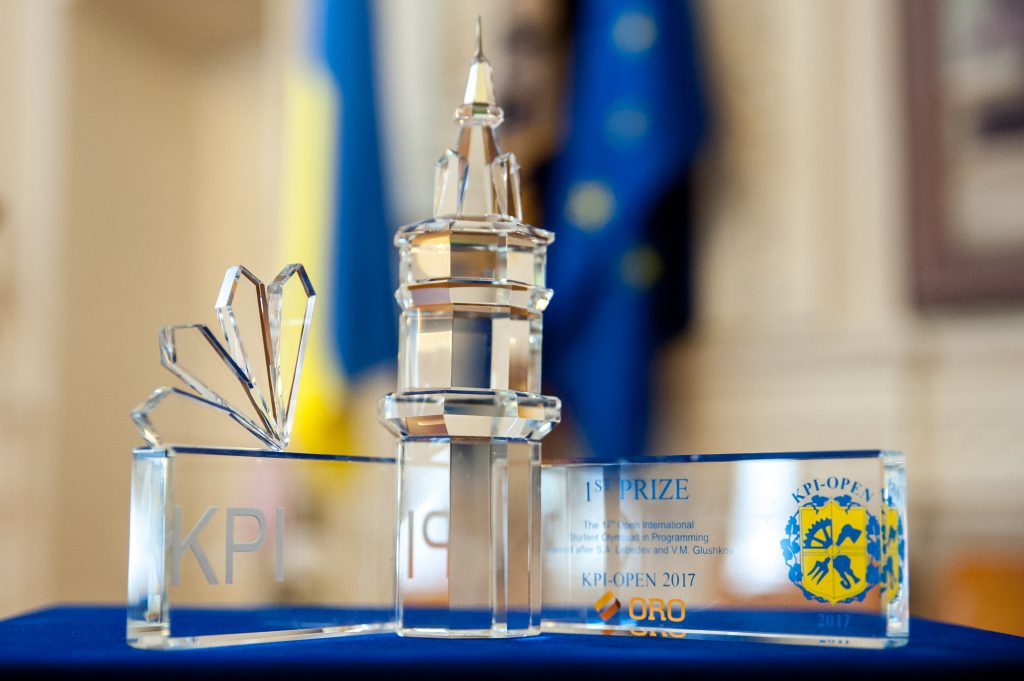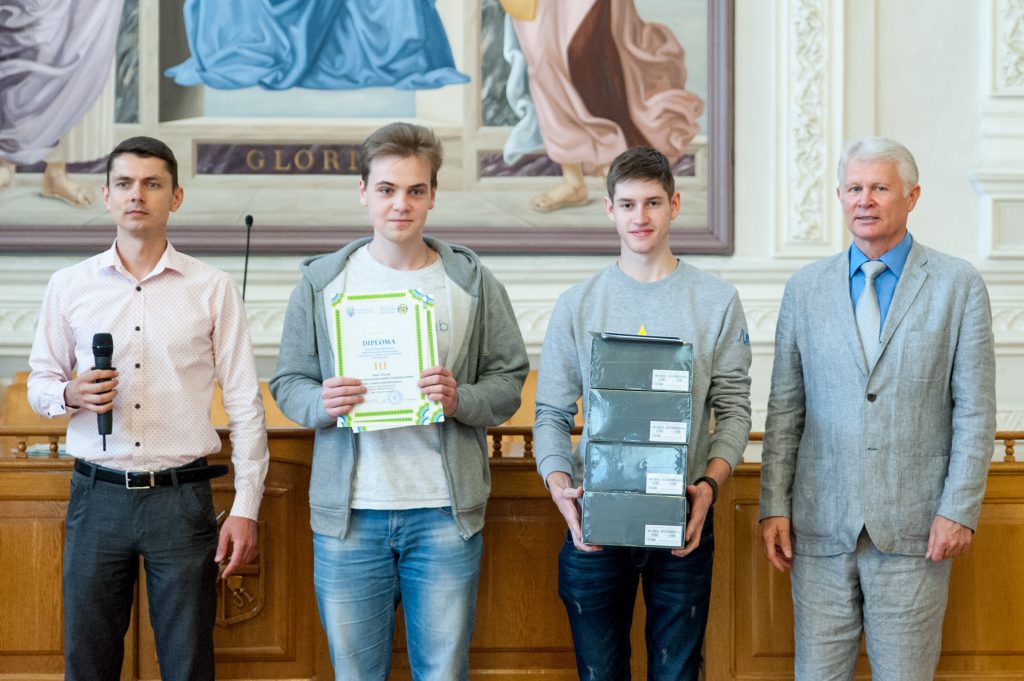 The team of students of the National Technical University "Kharkiv Polytechnic Institute" "Society" won the third place at the 12th the Open International Programming Olympiad named after SA Lebedev and VM Glushkov KPI-OPEN 2017. Among the bronze medalists are third year students of the faculty Computer Science and Software Engineering Andrey Cherevko, Mikhail Babenko and Vladislav Matz. The trainer of students is Prof. Leonid Lyubchyk, Head of Computer Mathematics & Data Analysis.
The Programming Olympiad was held from 3 to 8 July at NTU "KPI named after Igor Sikorsky". It was attended by 106 teams from 9 countries (Ukraine, Russia, Estonia, Lithuania, Poland, Slovakia, Latvia, Romania) from 27 cities and 48 universities.