Slovakia
Joint Master's program "Information Systems and Technologies in Entrepreneurship" between NTU KhPI and the School of Economics and Management in Public Administration in Bratislava (Slovakia)
The joint program starts on September 1, 2019 and is the result of cooperation between NTU KhPI and the higher education institution of the Republic of Slovakia – College of Public Administration Economics and Management in Bratislava (VŠEMvs).
VŠEMvs is a member of the Slovak Digital Coalition (https://itas.sk/), and this joint master's program helps to solve the huge shortage of IT specialists (currently this figure is about 20,000 specialists) in all IT companies located in Slovakia (http://www.vsemvs.sk/en/).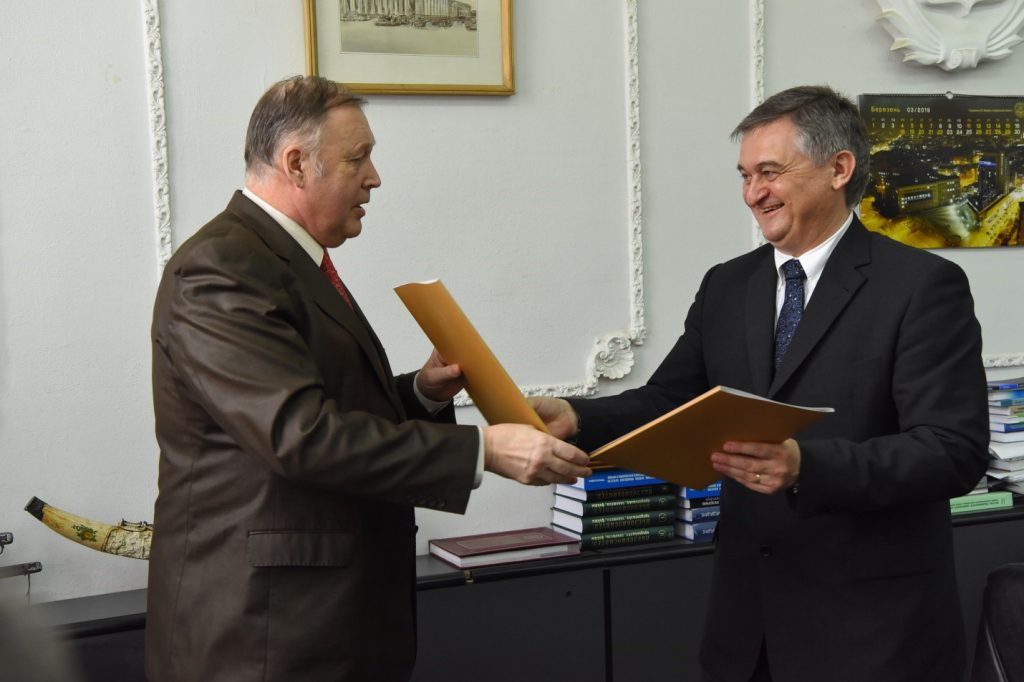 Benefits of a joint master's program:
1. Obtaining two diplomas, one of which is a European diploma.
2. Traineeship and employment in an IT company in Slovakia.
3. Learning and improving Slovak and English language.
4. Free training.
5. Experience in European IT-companies.
Brief description of the program:

Licensed volume of the programme:
State-funded – 15 places.
Contract – 5 places.
NTU KhPI – 1st year of study.
VSEMs – 2nd year of study.
All expenses for studying in Slovakia are covered by an IT company from Slovakia (training, accommodation, pocket money, expenses for a trip to Ukraine and back 3 times a year).
An applicant for admission to the curriculum must successfully pass the entrance exams in the specialty and the English language and provide documents in accordance with the Admission Rules to NTU KhPI and the requirements of the program.
The curriculum is based on the curriculum of the specialties "Information Systems and Technologies" (at NTU "KhPI", Ukraine) and "Small and medium-sized enterprises management" (at VSEMs, Slovak Republic), the duration of study is 1.9 years.
1st year of study:
4.1 September-May – classes at NTU "KhPI". In case of successful training:
4.2 Summer semester (June – August) is an intensive study of the Slovak language and internship in Slovakia.
2nd year of study:
5.1 September – defense of practice and research work at NTU KhPI.
5.2 October – May – training at VSEMs.
5.3 May (one week) – thesis defense at NTU KhPI.
5.4 June – thesis defense at VSEMs.
The Master writes and defends one thesis (the work is written in the Slovak language and translated into Ukrainian). The master's work is supervised by a representative of an IT company.
In case of successful defense, the Master receives two diplomas (Ukrainian and European samples).
Legalization of residence. Work permit and work contract for 2 years (mandatory requirement).
Details about the program: call 066-713-79-28 or write e-mail: Oksana.Ivasschenko@khpi.edu.ua (about the program) or vstup.piitu@gmail.com (about admission).