Horizon Europe – The EU Research & Innovation Programme 2021-2027
Horizon Europe is the EU's key funding programme for research and innovation with a budget of €95.5 billion. It tackles climate change, helps to achieve the UN's Sustainable Development Goals and boosts the EU's competitiveness and growth. The programme facilitates collaboration and strengthens the impact of research and innovation in developing, supporting and implementing EU policies while tackling global challenges. It supports creating and better dispersing of excellent knowledge and technologies. It creates jobs, fully engages the EU's talent pool, boosts economic growth, promotes industrial competitiveness and optimises investment impact within a strengthened European Research Area. Legal entities from the EU and associated countries can participate.
Horizon Europe aims to support research, develop innovative solutions, develop small and medium-sized businesses through joint international projects and participate in exchange programs with European Union countries.
Horizon Europe Partnerships are initiatives within the program that function as separate sub-programs with their own budgets and are aimed at cooperation between private and public institutions (research institutions, higher education institutions, public and private foundations, public organizations, etc.) to support research. and innovation.
New elements in Horizon Europe
European Innovation Council: Support for innovations with potential breakthrough and disruptive nature with scale-up potential that may be too risky for private investors. This is 70% of the budget earmarked for SMEs.
Missions: Sets of measures to achieve bold, inspirational and measurable goals within a set timeframe. There are 5 main missions as part of Horizon Europe.
Open science policy: Mandatory open access to publications and open science principles are applied throughout the programme.
New approach to partnerships: Objective-driven and more ambitious partnerships with industry in support of EU policy objectives
Horizon Europe and Ukraine
During the technical consultations on the conditions of accession and participation in the next framework program, the European Commission expressed support for Ukraine's desire to join the Horizon Europe Program and its complementary Euratom Research and Training Program (Euratom Program). As a result of the negotiations, transitional conditions for participation in the Horizon Europe and Euratom programs were determined for Ukraine.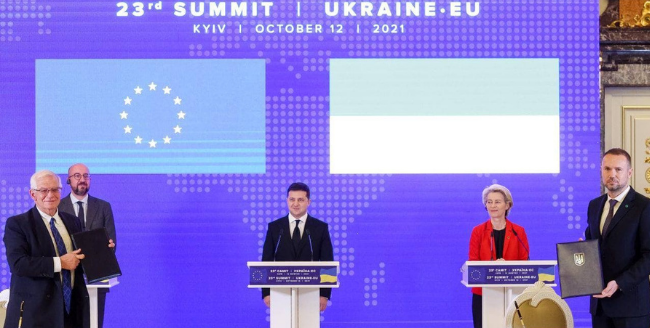 On October 12, 2021, at the 23rd Ukraine-European Union Summit, the Agreement on Ukraine's participation in the Framework Program for Research and Innovation "Horizon Europe" and the European Atomic Energy Community's Research and Training Program "Euratom" was officially signed.
Implementation of the programs will create the necessary preconditions for Ukraine to become an influential European state by expanding international scientific and technical cooperation, creating favorable conditions for research, commercialization of development, development of national innovation and development of cooperation with European countries in determining current research areas and innovative research.
How to prepare a successful proposal in Horizon Europe