Department of high-voltage pulsed engineering, grounding and lightning protection (RD-3)
The head – Dr. Rudenko Sergij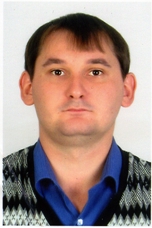 The department has more than 40-year experience of fulfillment of research and development works in the field of high-voltage pulsed engineering and instrument making. Over this time the department developed and brought into service a number of unique complexes to conduct tests and investigations of effects of high-power electric and electromagnetic pulses on equipment of economical and defense destination. They include the largest testing complexes in Saint-Petersburg, Sergiev Posad, Sarov (Arzamas- 16) (Russia), Slavyansk and Dnepropetrovsk (Ukraine) and others. Pulsed power supplies for ultra-high-power lasers and electromagnetic plasma accelerators were developed.
Specialists of the department developed and brought into service unique benches for tests for electromagnetic immunity of instrumentation and equipment of aerospace equipment (Antonov ANTK, Kiev and NPO "Khartron", Kharkov) and benches for serial tests of high-voltage limiters of overvoltage in power transmission lines. Apparatus for serial estimation of quality of transformer oil (UIM- 90) that is much in demand at enterprises of energy complex of Ukraine was developed and introduced into State register.
Among the areas that the department began to develop intensively from the beginning of 90s and that arouses considerable interest on the electro technology market now, is electromagnetic diagnostics of grounding devices of energy objects, and technical means of its realization. Within the limits of this area, the techniques approved by the corresponding state bodies, and instruments introduced into register of instrument stock of Ukraine and Russia, were developed.
Now, practical activity of the department of high-voltage pulsed engineering covers nearly all energy complex of Ukraine. Inspections and diagnostics of 120 substations in 6 oblasts of Ukraine have already been conducted. The result of completion of the works is development of recommendations as to increasing quality and reliability of work of energy system of the State as a whole.
 MAIN ACTIVITIES OF DEPARTMENT OF HIGH-VOLTAGE PULSE INSTALLATIONS , GROUNDING 
 AND  LIGHTNING PROTECTION