Attention! – Bachelor in 2.6 years !!!!
Graduates of technical schools, colleges and universities have a unique opportunity to receive a bachelor's degree in "Civil Security", the educational program – "Occupational safety and health", 1 year earlier than the others, i.e. for 2.6 instead of 3.6 years. At the same time, they do not pass an EIA, but are credited based on the results of the entrance exam (interview) immediately to the 2nd year.
It is possible to study in an accelerated form at the expense of the budget, starting from 1 course. There are 3 spots for 2021! Also, there is 1 budgetary place for the 3rd year in specialty 263 – Civil protection. Students who successfully study on a specialty contract are invited.
Phone for information: +380577076465, +380577076665.
Викладачі кафедри дотримаються карантину згідно розпорядження ректора НТУ "ХПІ" та працюють дистанційно. Якщо у вас виникають питання просимо відправляти їх на електронну адресу кафедри: otios@ukr.net.
Ваші запитання будуть передані тому викладачу, якій вам потрібен або завідувачу кафедри.
Entrants!
1. About the specialty
2. Receipt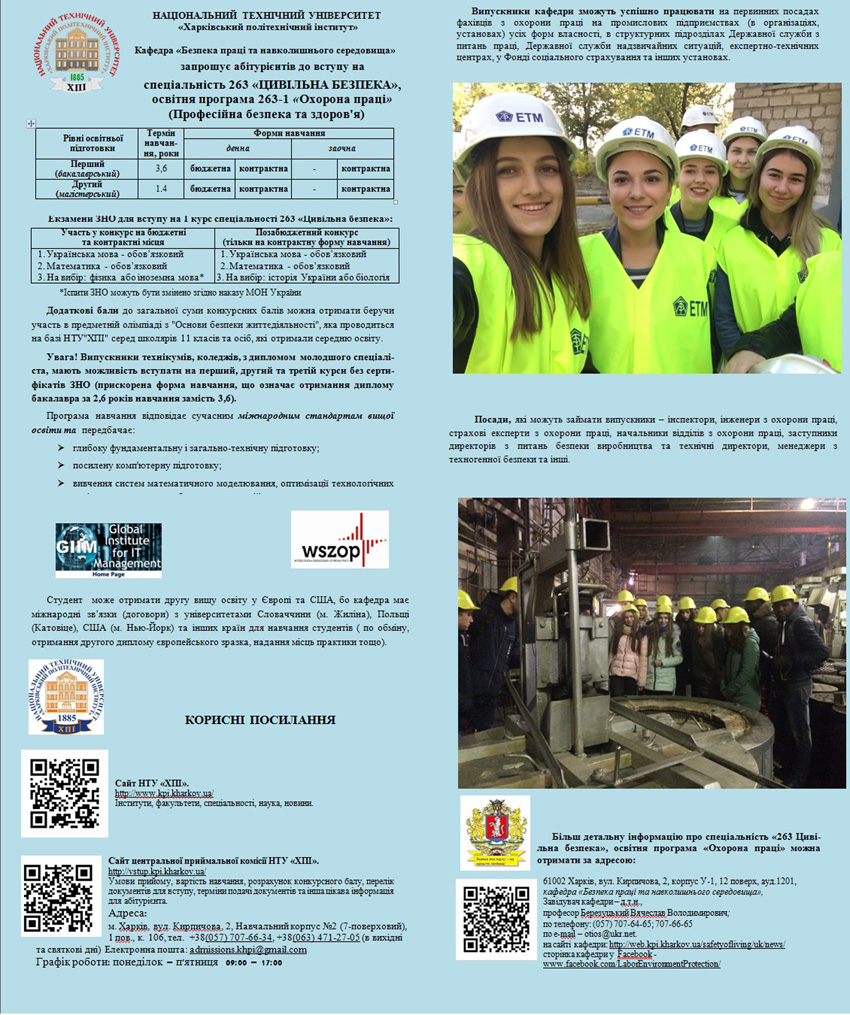 We are: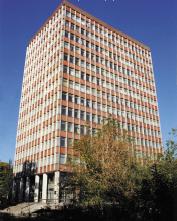 61002, Ukraine, Kharkiv, Kirpichova st., 2,
NTU KhPI, U1, 12 floor, Department "Labour&Environment protection"
Phone: +38(057)-707-66-65; +38(057)-707-64-65
Map: