Attention! – Bachelor in 2.6 years !!!!
Graduates of technical schools, colleges and universities have a unique opportunity to receive a bachelor's degree in "Civil Security", the educational program – "Occupational safety and health", 1 year earlier than the others, i.e. for 2.6 instead of 3.6 years. At the same time, they do not pass an EIA, but are credited based on the results of the entrance exam (interview) immediately to the 2nd year. The only condition is an extra-budgetary form of training, and therefore only on a contract. However, it is possible to transfer to the budget, with good performance and the availability of a budget place!
Phone for information: +380577076465, +380577076665.
Викладачі кафедри дотримаються карантину згідно розпорядження ректора НТУ "ХПІ" та працюють дистанційно. Якщо у вас виникають питання просимо відправляти їх на електронну адресу кафедри: otios@ukr.net.
Ваші запитання будуть передані тому викладачу, якій вам потрібен або завідувачу кафедри.
Dear high school students!
We invite you to receive training on the distance course "Occupational safety and health for applicants", which was prepared for you by the graduating department of the "Technical and Labor Protection of the National Technical University" Kharkov Polytechnic Institute ".
The teacher of the course Natalia Tverdokhlebova
Е-mail: natatv@ukr.net
WWW: http://dl.khpi.edu.ua/enrol/index.php?id=23
You can learn the practical skills of safe daily behavior, get an algorithm of actions in various emergencies, master the methods of implementing pre-hospital care for the victim.
Participants will receive
CERTIFICATE FOR BASICS OF OCCUPATIONAL SAFETY AND HEALTH.
Registration by January 14, 2019.
Beginning of the course: January 14, 2019.
Entrants!
1. About the specialty
2. Receipt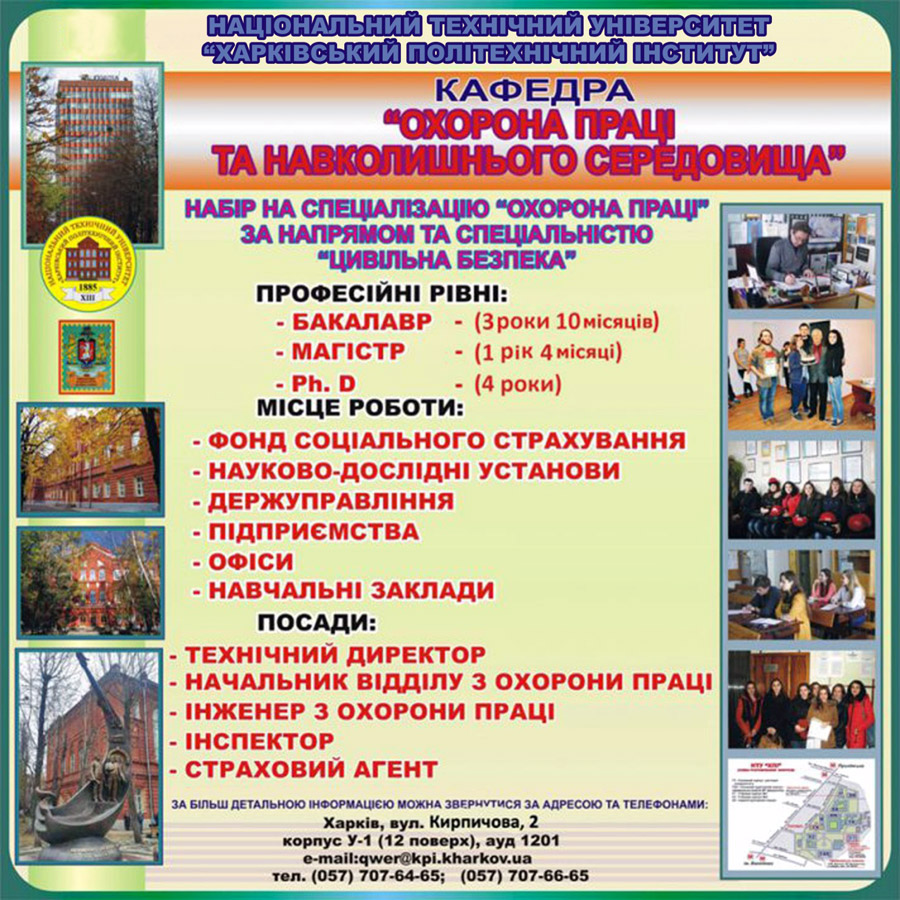 ---
We are: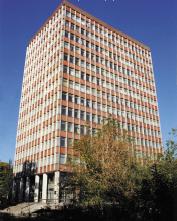 61002, Ukraine, Kharkiv, Kirpichova st., 2,
NTU KhPI, U1, 12 floor, Department "Labour&Environment protection"
Phone: (057)-707-66-65; (057)-707-64-65
Map: