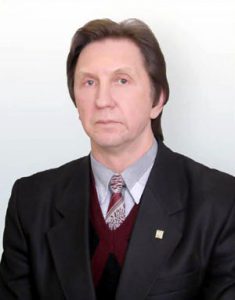 In 1963, the Department of Labor Protection was created at the Kharkov Polytechnic Institute. At present, the Department of Occupational Safety and Environment is one of the largest departments of the National Technical University "Kharkiv Polytechnic Institute", which ensures the implementation of the curriculum of the specialties of all departments of the university and trains specialists in specialty 263 – "Civil Security". Consultations on the sections "Occupational Safety and Environment" and "Civil Protection" in diploma works and projects of bachelors and masters, take part in meetings of state examination commissions.
The department is part of the Educational and Scientific Institute of Mechanical Engineering and Transport (ESI MET). Every year the department in the educational process covers more than 6000 students of all forms of education (full-time and part-time). Over the entire year of the department's existence, more than 70,000 students have passed through its "walls".
The department conducts training in the following general engineering disciplines: "Ecology", "Basics of occupational safety and human health", "Occupational safety in professional activity" and others.
The staff of the department is 21,25 teachers, including professors and associate professors, doctors and candidates of sciences. The average age of the teachers of the department is 54 years. Leading experts of the city of Kharkov conducted and are conducting the educational process at the department. The department has educational and scientific laboratories with modern equipment. The department actively cooperates with the European Security Association (EAS) and is its collective member. Annually holds international conferences in the direction of human security.
The department has modern computer equipment connected to the local network of the university, as well as to the Internet. The Department of Occupational Safety and Environment has sufficient scientific and educational potential to fulfill the tasks of training new engineering personnel and the development of scientific activities, which are entrusted to it by the leadership of the Polytechnic University.
Leadership of department: till 1970 – associate professor Naumov S.S., 1970-1983 – associate professor Privalov O.D., 1983-1988 – associate professor Sapunov I.M., from 1989 – head of a department professor Berezutskyi V.V. till nowadays.
---
Connect with department:
61002 Kharkiv, Kirpichova st., 2, NTU "KhPI", U1, 12 floor.
Fone: +38(057)-707–66–65; +38(057)-707–64–65
E–mail: Viacheslav.Berezutskyi@khpi.edu.ua